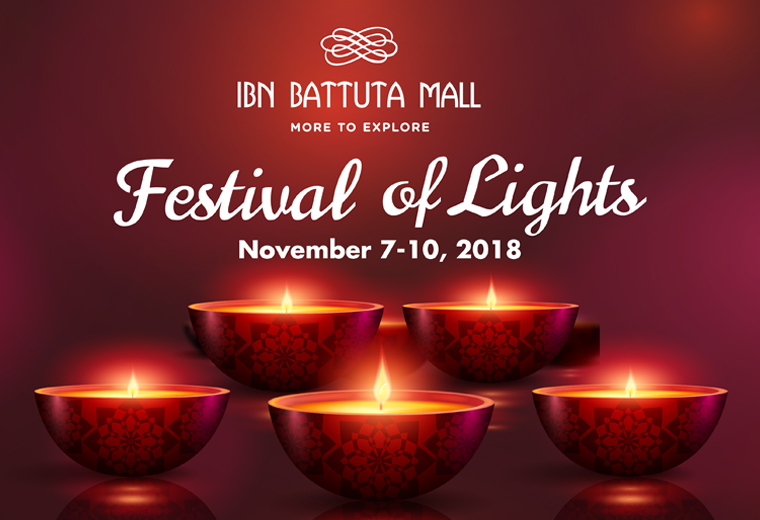 Brighten Diwali Celebrations with Ibn Battuta Mall's Bollywood-themed festivities
Nov 07-Nov 10, 2018
We are set to celebrate the Festival of Lights, with an enchanting line-up of Bollywood-inspired interactive activities and roaming entertainment from 7 to 10 November between 2.40pm and 9pm.
Roaming performers will entertain guests with song and dance routines from popular Bollywood movies, while Punjabi Dhol musicians dressed in colourful Indian attire will beat rhythmic tunes on traditional drums, creating a vibrant festive atmosphere at the destination. Visitors can also meet the performing artists after each show.
Diwali celebrations at Ibn Battuta Mall in Dubai will bring people of all backgrounds together to enjoy the Festival of Lights through cultural performances and musical entertainment.
Timings: Bollywood-themed roaming entertainment begins at 3.40pm on 7 and 9 November, and at 5pm on 10 November; Traditional Punjabi Dhol performances commence at 2.40pm on 7 and 9 November, and at 3.40pm on 8 November.
Don't miss this Diwali Festival celebration!