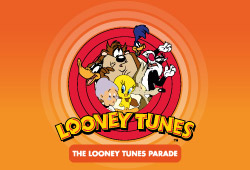 Looney Tunes – one of the world's most popular cartoon series – has landed in Dubai to lead a range of attractions at Ibn Battuta Mall this Eid Al Fitr.
Ibn Battuta Mall will stage a live parade featuring favourite Looney Tunes characters, stilt-walkers, jugglers, a unicyclist and a marching band, with daily shows running from the first day of Eid until Monday, 11 July. There will also be a host of other entertainment, including kids' interactive workshops and play zones.
The events will appeal to families who live in Dubai and the millions of tourists expected to visit the UAE during Eid. Footfall at Ibn Battuta is expected to increase by around 25 per cent during the Eid holiday, bringing the daily visitor numbers at the mall to around 75,000.
Ibn Battuta Mall's full line up of events for Eid Al Fitr:
The Looney Tunes parade, 3pm to 8pm
Play-Doh Activity Zone, 2pm to 10pm (India Court)
Sweet Melodies Workshop, 2pm to 10pm (India Court, Persia Court)