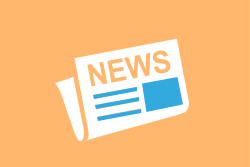 Nakheel lines up a world of DSS entertainment and prizes Ibn Battuta Mall
Jul 23, 2014
Nakheel is gearing up for its busiest season on record at its flagship Ibn Battuta Mall, where a world of entertainment, promotions and prizes awaits visitors throughout Dubai Summer Surprises 2014.
Nakheel is sponsoring this year's DSS – from 2 August until 5 September – with a diverse range of attractions including live TV broadcasts on Sama Dubai, roaming entertainment, an art exhibition and other events featuring a life-size Modhesh, and live showings of Adventure Time, the popular animated programme aired by Cartoon Network.
Visitor also have the chance to "Spin & Win" at Ibn Battuta, with six BMW cars and vouchers worth AED500,000 up for grabs. In addition, AED60,000 in vouchers from of the mall's retailers can be won through the Sama Dubai promotion.
Omar Khoory, Director of Nakheel Retail, said: "Nakheel is delighted to support this year's Eid in Dubai and Dubai Summer Surprises. Ibn Battuta is preparing to welcome hundreds of thousands of visitors who will experience unrivalled shopping, entertainment and promotions throughout the event. "We look forward to a successful 2014 Summer Surprises and to taking part in future DSS events as we expand our portfolio of retail projects across Dubai."
Ibn Battuta Mall, the world's largest themed shopping mall, is designed around the travels of renowned 14th century Arabian explorer, Ibn Battuta. The mall's 270 shops, 50 restaurants and a 21-screen cinema are spread over six individually-designed zones reflecting the most influential places that Ibn Battuta visited: China, India, Persia, Egypt, Tunisia and Andalusia.
Nakheel is currently expanding Ibn Battuta – adding 150 shops to the existing complex – as part of its retail growth strategy. The developer is also extending Dragon Mart Mall, and building new malls at Palm Jumeirah and Deira Islands.
The full line up of Dubai Summer Surprises events at Ibn Battuta is:
1-2 August: Sama Dubai live TV show
7-9 August: Sama Dubai live TV show
14-16 August: Sama Dubai live TV show
14-27 August: Modhesh family art exhibition
17-20 August: Modhesh meet and greet
21-30 August: Roaming entertainment including stilt walkers
28 August – 3 September: Adventure Time live