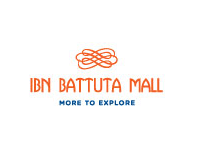 The world's largest themed shopping mall, Ibn Battuta Mall, is designed around the travel experiences of the renowned Arabian explorer, Ibn Battuta. At Ibn Battuta Mall, shopping, dining and entertainment come together with history, culture and the story of a remarkable adventure.
Welcomes 20 million visitors a year
Six individual zones designed on Ibn Battuta's travels – China Court, India Court, Persia Court, Egypt Court, Tunisia Court, Andalusia Court
Nearly 500 outlets including 150 new stores, restaurants and cafés opened in 2016
Ibn Battuta Mall Expansion
The mall will undergo a massive expansion of 4.7 million sq. ft. in the future. The new complex will feature a 1 million sq. ft. retail component with 766,000 sq. ft. of leasable retail space and over 500 stores, restaurants and entertainment outlets.