Thursday Apr 18 2019
6 Reasons Why Ibn Battuta Mall is a Must Visit Tourist Attraction in Dubai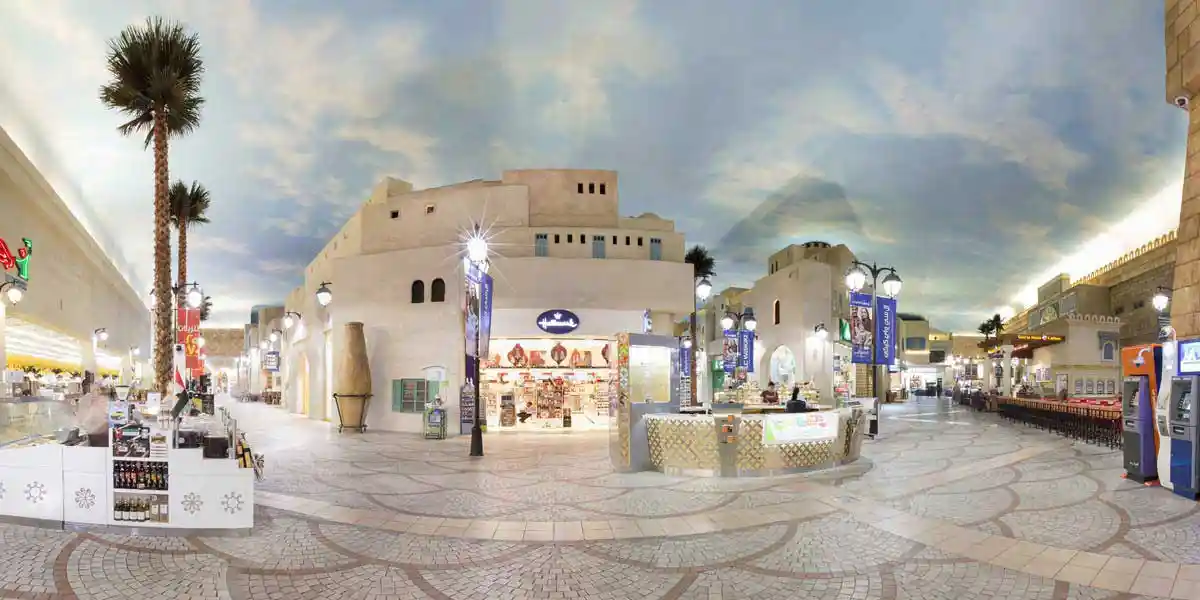 Dubai is a city that celebrates commercial growth. It is a city that is defined by its larger than life shopping malls with their new and ever-evolving brands. Every year the government spends billions to create new and exciting tourist attractions in Dubai that draw in tourists to this ginormous business hub.
Owing to the influx of millions of tourists every year, Dubai is making new waves when it comes to shopping. Ibn Battuta Mall is a fine example. A definitive retail therapy and dining destination, Ibn Battuta Mall is without a doubt a must-visit tourist attraction in Dubai.
The sheer size of the Ibn Battuta Mall ensures that tourists can spend an entire day here only exploring the entire length and breadth of the mall. So they need not worry about what to see or where to go in Dubai. Ibn Battuta Mall is a true testament to the nobility of a prosperous nation while being a beautiful shopping centre and also a great destination to enjoy a multitude of entertainment options.
Here are the key reasons why Ibn Battuta Mall is a must-visit tourist attraction in Dubai:
Shoppers' paradise
Ibn Battuta Mall has been a mainstay among the fashionistas of Dubai since its inception. With more than two hundred brands under one roof, including high-fashion brands, footwear and accessory brands and children's clothing brands, an entire day spent at Ibn Battuta Mall may not be enough to visit all the stores if you are a serious shopper.
From high street stores like H&M and LC WAIKIKI to local perfumers like Arabian Oud, you can find great deals on apparel, perfumes, footwear and more at Ibn Battuta Mall.
Endless entertainment options
Vacationing with your children? Head to Ibn Battuta Mall and enjoy a host of child-friendly activities. From watching a movie at the mall multiplex theatre to indulging in fun-filled workshops at SKY ZONE, FUN CITY there is so much for your kids and you to do at Ibn Battuta Mall.
The mall also hosts cultural programmes from time-to-time that you can be a part of to learn about the great Emirati culture.
Beauty and relaxation
Looking to unwind after a hectic stay in Dubai? Ibn Battuta Mall is home to some of the finest spas and salons in Dubai. Visit Nail Bar for a relaxing manicure and pedicure. The Super Trim gents salon offers neat and stylish male grooming services in case you want to freshen up and look dapper in Dubai.
Gastronomic extravaganza
If you are a foodie who enjoys trying new cuisines and local delicacies when you visit a new place, a visit to Ibn Battuta Mall is a good plan of action. Ibn Battuta Mall has extensive food courts with several local as well as international eateries and restaurants. From traditional Emirati dishes to food inspired by surrounding regions in the Gulf like Lebanon and Egypt, you can try a myriad variety of cuisines in the food courts. Therefore, a stop at the food court can help you sample rare local foods, baked foods, confectionery items, pastries, kebabs and more. All it takes to get a taste of the Dubai food culture is a stop at Ibn Battuta Mall.
Tourist-friendly facilities
Need to transfer money or exchange your foreign currency? Ibn Battuta Mall is home to reputed foreign exchange firms where you can exchange currency at fair rates. Furthermore, the mall offers a host of other tourist-friendly facilities that you can take advantage of.
Architectural marvel
Even if you are not planning on shopping or eating at Ibn Battuta Mall, you must visit the mall to simply enjoy its architectural excellence. The mall's distinctive design revolutionizes the retail sector in Dubai by blending the fields of education and entertainment to make an 'edutainment' experience celebrating the travels of the famed Moroccan explorer Ibn Battuta.
The mall is home to six different courts like the India Court, China Court, Egypt Court and more based on the travels of the well-known explorer. Each court has relics and architecture that represents these regions that are truly a sight you must see.
Dubai is a multicultural city that is predominantly made up of foreign expats. This gives the city a level of cultural diversity that is truly unparalleled, an aspect that most visitors are unlikely to truly realise. When you visit a mall like Ibn Battuta mall in Dubai, you get a bird's eye view of the different cultures that find a home in this city.