Wednesday Apr 12 2023
A Crash Course on Chinese Culture and Traditions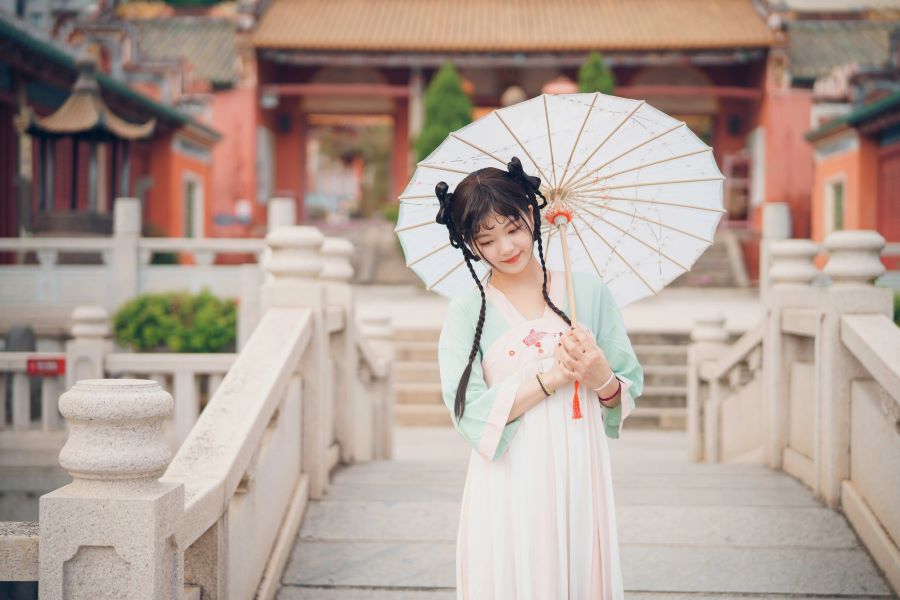 A Crash Course on Chinese Culture and Traditions
China - one of the most influential countries of our time. Chinese culture and traditions are an important part of its identity, making it one of the world's most fascinating countries. Read on for a crash course on some fundamental Chinese culture, customs, and more elements. From food to festivals, language to literature, we'll cover all aspects of Chinese culture so you can confidently travel or interact with Chinese people. Let's get started!
The Basics of Chinese Culture
China is a country with a rich and long history spanning several dynasties. China's cultural influence has spread, shaping societal norms and international relations globally. From its impact on the philosophies of East Asia to its contributions to world literature, cuisine, and art, China has played an essential role in human development and culture.
Chinese Beliefs
Chinese culture is heavily influenced by its traditional values and beliefs which have shaped the thoughts and actions of the Chinese people and influenced plenty of works of art and other ways of life worldwide. These include:
.- Taoism: emphasising harmony with nature
- Confucianism: focusing on moral values such as respect for elders and social harmony
- Buddhism: stressing the importance of inner peace, wisdom, and compassion
The Chinese also value ancestor worship and filial piety, highlighting respect for elders and the importance of family. Ancestor worship involves paying respect to ancestors through offerings and ceremonies. At the same time, filial piety requires children to care for and honour their parents as part of their family bond.
Superstitions and Feng Shui are also an integral part of Chinese culture. Superstitions are rooted in ancient beliefs about luck, fate, and intuition. They are often expressed through behaviours such as avoiding certain numbers or walking under ladders. Feng Shui is the practice of arranging objects and spaces in particular orientations to encourage positive energy flow for improved health, fortune and career prospects. These elements add to the rich and diverse culture of China.
Chinese Values
One well-known aspect of Chinese culture is the strongly upheld values that influence the lifestyle of its people. Hard work and education are critical values, with parents investing in their children's education to secure a better future for themselves and their families.
Respect for authority and elders is another fundamental value in Chinese culture. The Chinese have a long-standing tradition of showing reverence for parents, teachers, and government officials, considering respect for elders essential in maintaining family and community harmony. Elders are regarded as a source of knowledge and wisdom, and their guidance is highly valued.
Lastly, Chinese culture prioritises the collective and family-oriented mindset, stressing the importance of personal relationships and networks, known as 'Guanxi'. The family is the most significant social unit, and members are expected to support and assist each other. Chinese culture also prioritises collective interests over individual interests, with the stability and harmony of the community considered crucial.
Chinese Traditions
Chinese traditions are an essential aspect of Chinese culture. Major festivals like Chinese New Year, Mid-Autumn Festival, and Dragon Boat Festival are celebrated enthusiastically. They are an integral part of the Chinese way of life. Each festival has unique customs and traditions, with Chinese New Year being the most important and celebrated festival. Families gather to exchange gifts, eat traditional food, and watch firework displays during this time. The Mid-Autumn Festival is celebrated with mooncakes. The Dragon Boat Festival involves dragon boat races and eating sticky rice dumplings.
Traditional Chinese cuisine and tea culture are also significant aspects of Chinese traditions. Chinese cuisine is known for its diverse flavours and ingredients and a long history dating back thousands of years. Chinese tea culture is also deeply rooted in Chinese history and integral to Chinese life. The art of brewing and drinking tea is considered an important social ritual, and tea houses are popular gathering spots for friends and families.
Traditional Chinese medicine and health practices are other essential aspects of Chinese culture. Traditional Chinese medicine is based on balancing the body's energy or "Qi" to maintain good health. This is achieved through acupuncture, herbal medicine and dietary therapy. Chinese health traditions such as Tai Chi and Qigong are also widely practised to promote good health and longevity.

Chinese Culture Facts
Chinese culture is a rich and diverse tapestry of history, traditions, and influences that have evolved over thousands of years. Here are a few quick facts on Chinese culture:
- China has a population of over 1.4 billion people and a wide range of dialects and languages spoken throughout the country.
- Mandarin is the official language of China, while Cantonese, Shanghainese, and other regional languages are also commonly used.
- Chinese art, including calligraphy, painting and pottery, has significantly influenced the development of art in other parts of the world and has a long and distinguished history.
- Classic Chinese literature, including 'The Art of War' and 'Dream of the Red Chamber', has impacted global culture.
- China is responsible for many technological innovations including the invention of printing, gunpowder and paper money.
If you want to witness its impacts or other beautiful parts of Chinese cultural influences, head to Ibn Battuta Mall in Dubai. The mall's China Court especially is a fascinating destination for anyone interested in Chinese culture. Their interactive permanent exhibition is a testament to Ibn Battuta's journey and Chinese culture's enduring popularity and influence.
Chinese Culture Wrap-Up
Chinese culture and traditions are rich and diverse, and we can see its worldwide influence. From its core values and beliefs to its festivals, cuisine, and medicine - Chinese culture is a force to be reckoned with.
Understanding and appreciating different cultures is essential for fostering empathy and a more interconnected world. We should strive to learn more about other cultures and value their contributions to society. By doing so, we can promote cross-cultural understanding and strengthen cross-border relationships.
Visit Ibn Battuta Mall to enjoy the best Chinese food, culture and more incredible parts to better your understanding of China today.