Friday Jan 13 2023
A Crash Course on Indian Culture and Tradition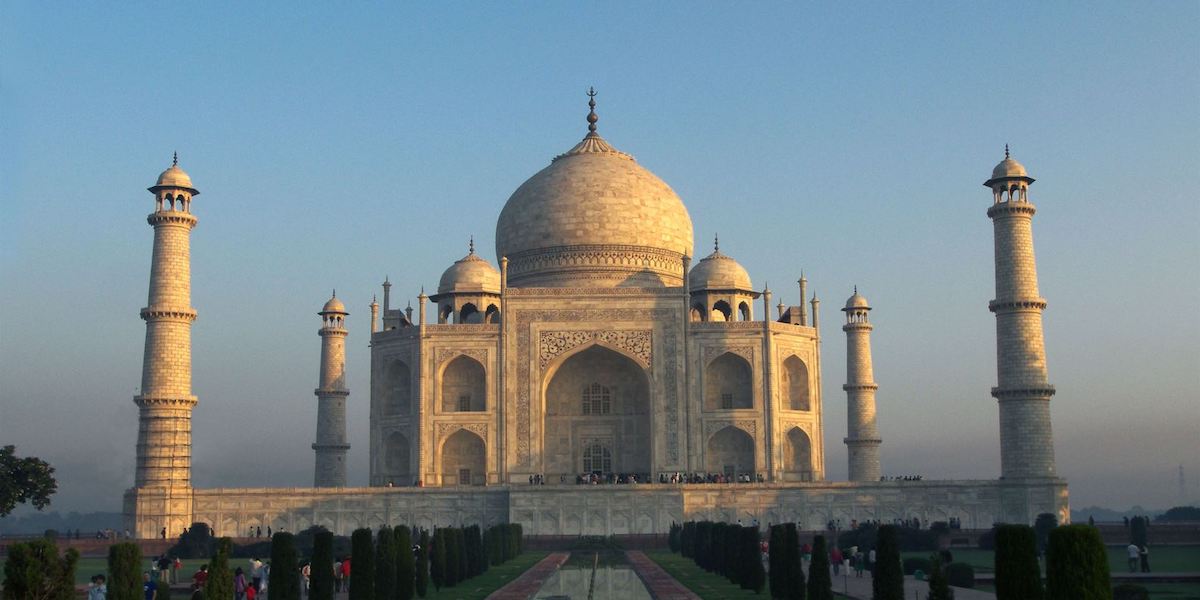 There is much more to Indian culture than Bollywood and curry. The Indian culture is one of the oldest and most diverse in the world, with a rich history and combination of various languages and dialects, also toting outstanding food. And while Indians comprise the largest expatriate population in Dubai (2.75 million as of 2021), many still don't know much about this fascinating culture. Read on for a concise crash course on Indian culture and tradition!
Food
Indian food culture is as diverse as the country itself. Indian cuisine is a blend of many different regional styles, influenced by the country's long history and complex cultural tapestry. While certain dishes are iconic staples of the Indian diet, there is also plenty of regional variation in what people eat daily.
North Indian Cuisine
Starting with the aromatic dishes of the North, this region's Indian food is the most commonly seen outside India. Northern meals often use milk, paneer (Indian cottage cheese), ghee (clarified butter), and yoghurt. You might also be familiar with other popular North Indian dishes, such as samosas, Tandoori Chicken and Naan bread.
Many Indian meals often feature treats from the North. Dal/Paneer Makhani is a famous vegetarian dish made with dal or paneer in a tomato-onion-mango-garam masala sauce. Saag Paneer and Palak Paneer are similar meals made with spinach, cream, and paneer. Korma is a stew made with coconut milk, cumin, coriander, and cashews or almonds, which can be served with chicken, lamb, beef, or vegetarian paneer.
West Indian Cuisine
Western Indian cuisine is influenced by its geography and main cities. This region is known for its chutneys, which use cooked, fresh, or pickled vegetables and fruits with sweet, sour, or spicy flavours. Besides this popular condiment, the region is well known for its use of fish (as it is a coastal region).
Goa - a coastal state in the region - has an interesting take on Indian food. Since it was a Portuguese trade port and colony, its cuisine combines Indian and Portuguese elements. Goan food uses pork and beef more than other Indian dishes and also features coconut milk, coconut paste, and fish. Vindaloo is a popular Goan dish in Indian restaurants, originating from Vinho de Alho, a Portuguese marinade of garlic, wine, vinegar, and chillies.
South Indian Cuisine
Unlike other regional cuisines, Southern Indian food is not commonly found on restaurant menus. What makes it unique is its curries, which range in texture and can be defined by dryness or soupiness. One example is Kootus - almost identical to other curries - made with boiling lentils instead of dairy. Others include Sambars (watery tamarind-flavoured pea and vegetable stews) and Rasams (soup-like and made with tomato, tamarind, and spices).
Southern Indian cuisine is also known for its fried or griddle-cooked appetisers. Some popular ones include Dosas (big rice crepes filled with veggies, chutneys, or masala curries) and Utthapams (like Dosas but fatter with a pizza-like topping).
East Indian Cuisine
While Eastern Indian cuisine is famous for its mildness; its desserts define this region's flavours. Their desserts are popular in other parts of India and in Indian restaurants, where their sweetness makes a great meal-ender. A prevalent choice is Rasgulla, a boiled semolina and cheese curd (chenna) ball dessert.
Across India, food is not just about nourishment; it reflects its rich culture and tradition. Food is essential in Indian culture and tradition, from daily life to wedding feasts, and even religious ceremonies. It's no wonder Indian cuisine is one of the most popular in the world! Whether you're craving a quick snack or a hearty meal, Indian food has something for everyone.
Clothing
In India, traditional clothing varies depending on the local culture, geography, climate, and religion of the people of each region across the country.
Indian traditional dress has evolved from simple Kaupina loincloths to cover the body to elaborate costumes used in daily wear and festive occasions (rituals and dance performances). Here are some of the most well-known traditional clothing worn across the nation:
Sari - Worn by women for all sorts of occasions, from work in rural areas to weddings. It is a long fabric that can be draped in many different styles.

Shalwar Kameez - A unisex outfit most commonly worn by men. Consists of a tunic top and loose-fitting pants.

Dhoti - Commonly worn by men, this type of sarong is tied to look like loose trousers and paired with a turban (mainly worn among Sikhs).
While these traditional items can be seen worn in rural areas, people wear traditional clothes on special occasions such as weddings or festivals in urban areas. Indian garments are usually colourful and use a lot of fabric, which makes them diverse, beautiful, practical and elegant. Each garment plays an essential role in Indian culture and tradition regardless of when or how they're worn.
Celebrations
India is a land of diversity, reflected in the many celebrations that occur throughout the year. Each festival has unique traditions and customs, often rooted in centuries of culture and history. We'll cover two of India's most popular festivals, celebrated in India and worldwide: Diwali and Holi.
Diwali
This joyous Hindu festival celebrates the triumph of good over evil, lightness over dark, and other similar opposing ideas. The five-day celebration includes the lighting of lamps, the exchange of gifts, and folk dances. One of the most popular traditions of Diwali is the decoration of houses with rangoli, colourful designs made from powder or sand.
Holi
Another popular festival, Holi, marks the beginning of spring. Holi is a two-day spring festival that commemorates the beginning of the Hindu New Year. This festival goes by many names, one of them being the "festival of colours", thanks to the tradition of throwing coloured powder and water on friends and family. It's commonly celebrated worldwide, wherein people unite to disperse negative feelings and embrace love during a lavish feast.
While these are just two of the many festivals celebrated in India, they serve as a reminder of the rich cultural heritage that is such an integral part of Indian culture and tradition.
Indian Culture and Tradition at Ibn Battuta Mall
To experience the above and more, check out the Indian Court at Ibn Battuta Mall. Designed to bring you back to 13th-century India, this area has gorgeous Indo-Islamic architecture and majestic monuments, reflecting a time of immense wealth.
The splendour of India's Mughal period is evident in the court. The central dome bears influences from renowned Indian locations, like the Taj Mahal, the Red Fort and the Wind Palace. However, the centrepiece of the court is the Elephant Clock, a spectacular piece of technology created by inventor Al Jazari. Take in the richness of Indian culture and tradition every time you shop at Ibn Battuta mall, and keep an eye out on a delightful show every hour!