Monday Feb 13 2023
Best Asian Restaurants in Dubai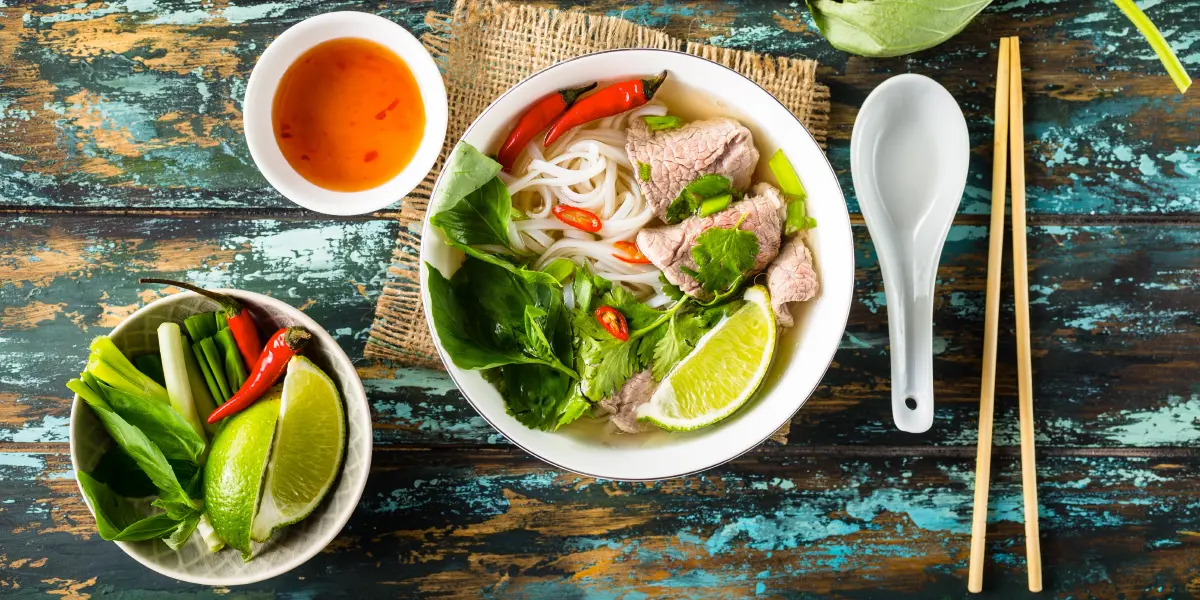 Dubai is home to some of the best Asian cuisine in the world. From tantalising Chinese dishes to Indian curries and spicy Thai stir-fries, this city is a foodie's paradise. With so many Asian restaurants across Dubai, it can be hard to decide which one to try first! If you're looking for good food from the Far-East, keep reading to discover your new favourite Asian restaurants in Dubai.
Yakitate
With its combination of contemporary style and traditional Japanese baking, Yakitate has become a celebrated destination in Dubai. Enjoy the perfect cafe experience from Japan at one of the best Asian restaurants in Dubai! Every time you step into our boutique, you'll be astounded by the selection of cakes, pastries, and breads made fresh daily - no preservatives added! Experience authentic, soulful flavour with each bite at Yakitate.
Thaifoon
Asian restaurants in Dubai offer cuisines far and wide! One of our favourites includes Thaifoon, a chic and fabulous spot for Thai cravings. This ever-loved restaurant provides top-notch service, alluringly delicious food, and incredible teas - like the remarkable Vanilla Tea - an absolute must-try if you haven't already! Enjoy an evening out with friends as you feast on the freshest ingredients in town.
Royal Orchid Restaurant
When it comes to Far East cuisine, the prestigious Royal Orchid Restaurant in Dubai is a superior choice. Not only has this eatery been given multiple awards for its excellence, but they specialise in Thailand's renowned culinary delights! Here you can find many signature dishes like the delicious Royal Asian Duck Salad and so much more that may be unfamiliar yet delicious. If you want to try something new and exciting, look no further than Royal Orchid restaurant!
Barbeque Delights
If you're looking for a multicultural dining experience like no other, Barbecue Delights at Ibn Battuta Mall in Dubai is it! As one of the top Asian restaurants in Dubai - it artfully blends South Asian and Central Asian flavours while paying homage to numerous cultures and cuisines through its decor and other elements. This eatery will tantalise your taste buds while taking you on an international culinary journey. Whether you're a casual diner or a true foodie, something here will satisfy everyone!
Koryo
Step aside, Japan - here comes Korean food to take over everyone's hearts! Koryo is a Korean-style restaurant that offers authentic Asian cuisine. There's something for everyone here: from spicy kimchi to sweet and sour chicken and vegetarian options like bibimbap! The atmosphere is always bustling – Koryo is a great place to check out if you're looking for a fun night out. The staff is always friendly and attentive, ensuring you have an unforgettable experience as soon as you enter the door! No wonder this is considered to be one of the best Asian restaurants in Dubai.
Chinese Palace Restaurant
For over three decades, Chinese Palace Restaurant in Dubai has proudly offered authentic Chinese cuisine to the dynamic city of Dubai. With its imperial décor and welcoming staff members, it's no wonder they've become a favourite among locals! The restaurant remains true to its original vision while continuously delivering unmatched quality dishes in an unforgettable atmosphere - making them a pillar at the top of the culinary scene with some of the best Chinese food in Dubai.
Razon's of Guagua
The taste of the Philippines is closer than ever! If you're searching for an unforgettable dining experience, Razon's of Guagua is the perfect spot! Located in a vibrant and inviting atmosphere, this restaurant offers authentic Kapampangan cuisine & Filipino favourites. Whether it's Kamayan - feasted on by hand or other classic dishes with exciting takes on traditional recipes - they offer something for everyone. And don't forget dessert: their famous Brazo de Mercedes and Leche Flan are sure to satisfy your sweet tooth cravings!
Tapa King
As a fast-casual Filipino tapa restaurant that remains true to traditional Pinoy cooking practices, using only freshly prepared and natural ingredients, Tapa King has made it its mission to provide guests with a unique culinary experience. They have dedicated countless hours of research and development to perfect their recipes and offer impeccable service—so that each time you visit, you'll be able to savour genuine flavours from the Philippines.
Umami
Dubai has plenty of restaurants that provide Far Eastern delicacies. However, Umami Restaurant takes it to a new level. Their menu is carefully crafted and features dishes from the Far East that you won't find anywhere else in the city! Rather than focusing on traditional options, their modern plates are served quickly and conveniently- perfect for busy urbanites looking for something extraordinary in Dubai.
Around Asia in Five Bites
There you have it, our list of the best Asian restaurants in Dubai! These places should be your go-to spots if you're looking for delicious food that doesn't compromise on flavour. Whether it's Chinese, Thai, Korean, or Filipino, there's something for everyone at these restaurants (whether it's high-end, or fun Asian street food right in Dubai).

Don't wait; run over now and try one of these fantastic Asian restaurants in Dubai - all at Ibn Battuta Mall. Your taste buds will thank you!