Thursday Jun 15 2023
Best Turkish Food in Dubai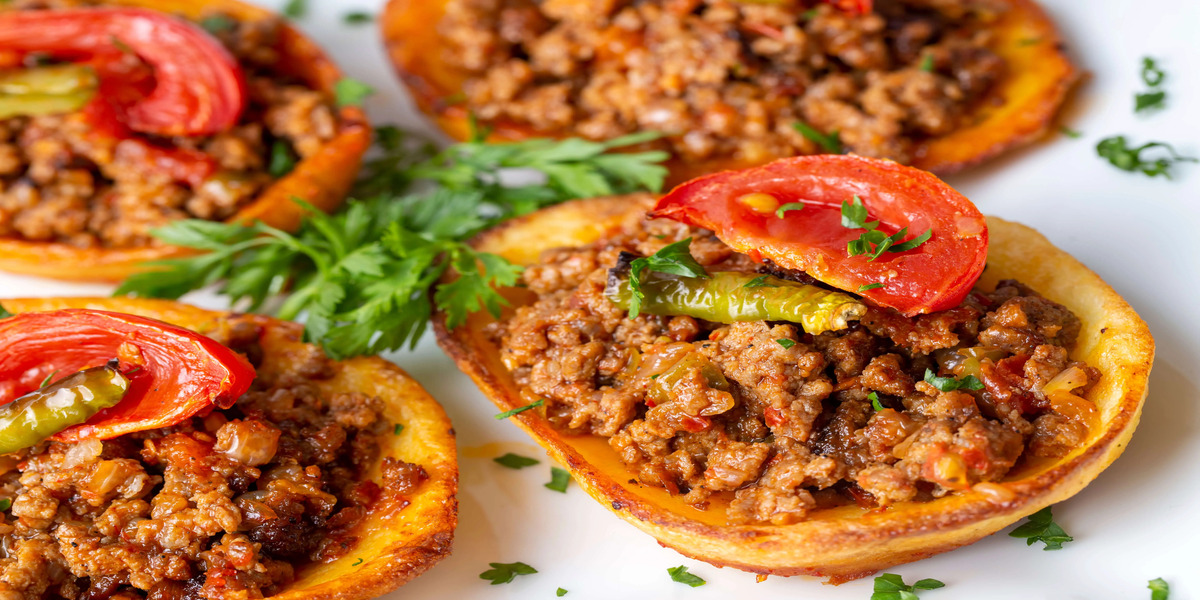 Dubai is celebrated worldwide for its diverse and dynamic culinary scene. Turkish cuisine is a significant player in this gastronomic landscape, with its array of spices and robust flavours captivating food lovers. Turkish cuisine is versatile and inclusive, offering various dishes for meat lovers and vegetarians.
If you're a foodie in Dubai, count yourself lucky! We've curated a list of the best Turkish food in Dubai - read on to satiate your cravings.
-Mandi Rice with Turkish Chicken
The traditional Arabian dish, Mandi, captures the hearts and palates of Dubai's food connoisseurs. The city's Turkish restaurants have shown their creative flair by reimagining this classic, incorporating unique culinary elements from their heritage. The result is a masterpiece: Mandi Rice with Turkish Chicken.
This dish presents a medley of rice simmered in exotic spices that tease the senses, perfectly paired with a succulent grilled chicken that melts in your mouth. Complementing this is a refreshing salad with a crisp contrast, while a dollop of creamy yoghurt sauce introduces a tangy finale.
-Lahmacun
Known as Turkish pizza, Lahmacun captivates diners with its thin, crispy base, offering a satisfying crunch with each bite. This dish is expertly baked and adorned with flavourful toppings of minced lamb or beef, onions, tomatoes, and parsley. Pair your Lahmacun with Ayran - a yoghurt drink - for a refreshing contrast.
-Iskender Kebab
A cornerstone of Turkish cuisine, the Iskender Kebab is a sensory delight. Thinly sliced pieces of grilled lamb, succulent and perfectly seasoned, are served over warm pita bread. A garnish of tangy tomato sauce and creamy yoghurt adds a zing to this delectable dish, creating a gastronomic adventure that will transport you to the streets of Istanbul.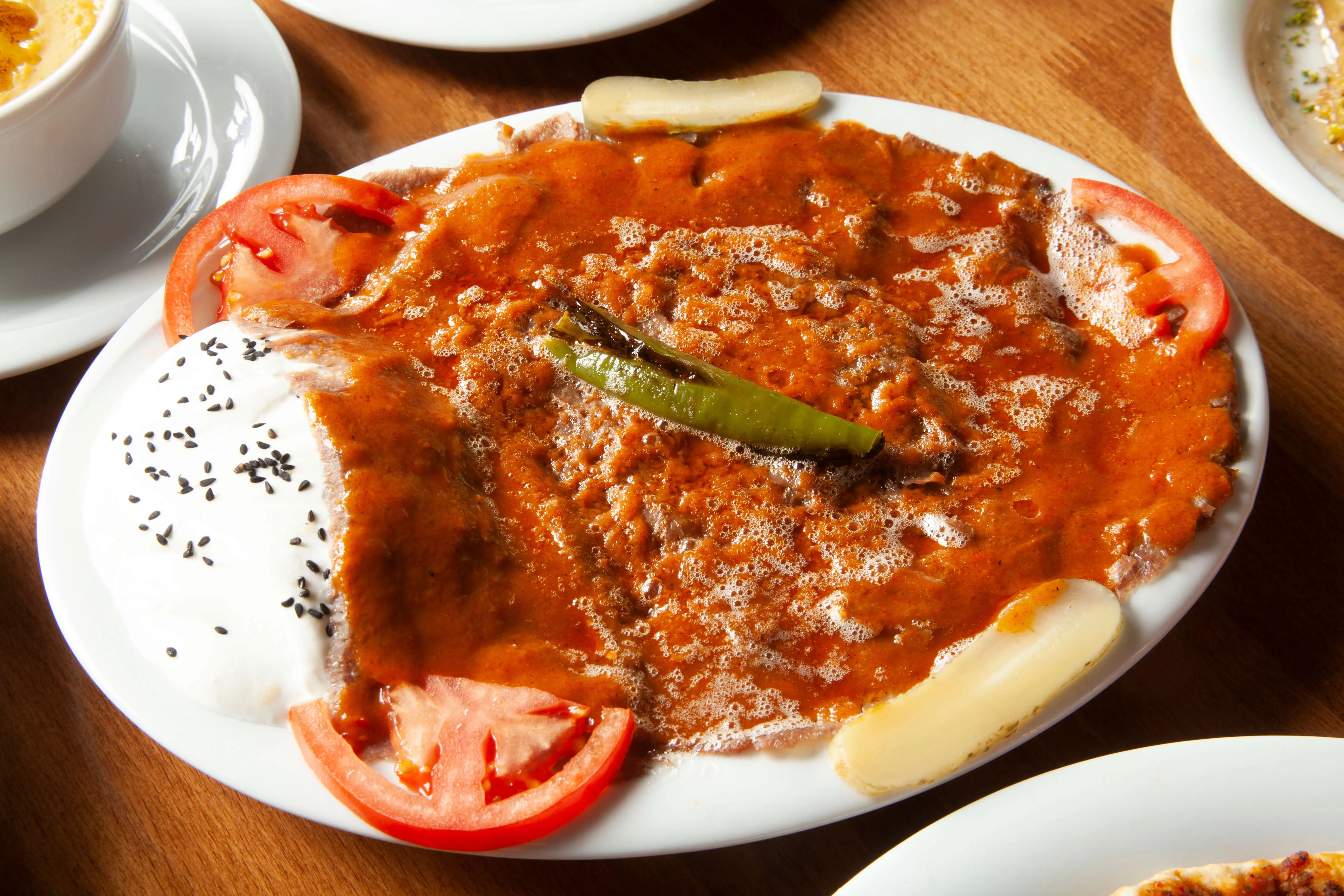 -Baklava
Baklava, a dessert cherished across the Middle East and Turkey, is a harmonious medley of crispy phyllo pastry, finely chopped nuts, and sweet syrup. Each bite into this sweet sensation reveals a perfect blend of crunchiness from the phyllo and the subtle nuttiness from the finely chopped nuts, all enveloped in a delightful sweetness from the syrup. This famous dessert is a must-try for anyone with a sweet tooth.
-Pide
No meal is complete without bread! Pide, a Turkish flatbread, is served with various toppings, including cheese, spinach, meat, or vegetables. This soft and fluffy bread is irresistible. The doughy centre contrasts beautifully with charred edges. The toppings provide a delightful medley of flavours that make each bite a culinary adventure.
-Simit
Simit, often called the Turkish bagel, is a staple street food in Turkey. This circular bread is encrusted with a generous layer of sesame seeds, providing a delightful crunch with each bite. The bread is perfectly baked, with a crispy exterior encasing a soft, warm centre. Pair it with hot Turkish tea for an authentic Turkish breakfast experience.
-Manti
A traditional Turkish dish similar to dumplings, Manti is a feast for the senses. These small, handmade parcels are usually filled with ground lamb or beef, providing a savoury surprise with each bite. A drizzle of tangy yoghurt sauce complements the meat beautifully. At the same time, a sprinkle of sumac and mint adds a burst of freshness to this delicious dish.
-Karniyarik
And last but not least is Karniyarik - a delicious dish known for its richness. It is made with eggplants stuffed with a flavorful mixture of ground meat, onions, tomatoes, and spices. The dish is baked until the eggplants are tender and the filling is cooked. Karniyarik is a popular dish in Turkey and is often served with rice or bulgur pilaf. It is a dish loved by many and will satisfy any craving for delicious and hearty food.
Where to Enjoy Turkish Food in Dubai
Al Qasab, at Ibn Battuta, is a top destination for Turkish cuisine in Dubai's culinary scene. This popular restaurant is known for its authentic Turkish fare and warm ambience.
Renowned for its innovative blend of spices, chicken, and yoghurt sauce, Al Qasab's Mandi Rice with Turkish Chicken has gained significant recognition. Offering a wide range of Turkish dishes, this restaurant combines tradition and innovation, establishing itself as a must-visit destination for Turkish food in the city.
A Turkish Culinary Adventure
If you're craving an authentic Turkish culinary experience, Dubai is where to be. Our list of the best Turkish dishes in Dubai (and the best restaurant to enjoy them at) will help you make an informed choice, covering a range of main courses to delightful desserts.
Now, it's your turn to explore. Let's embark on this delicious journey together!