Monday Jun 10 2019
Discover world cuisines at Ibn Battuta Mall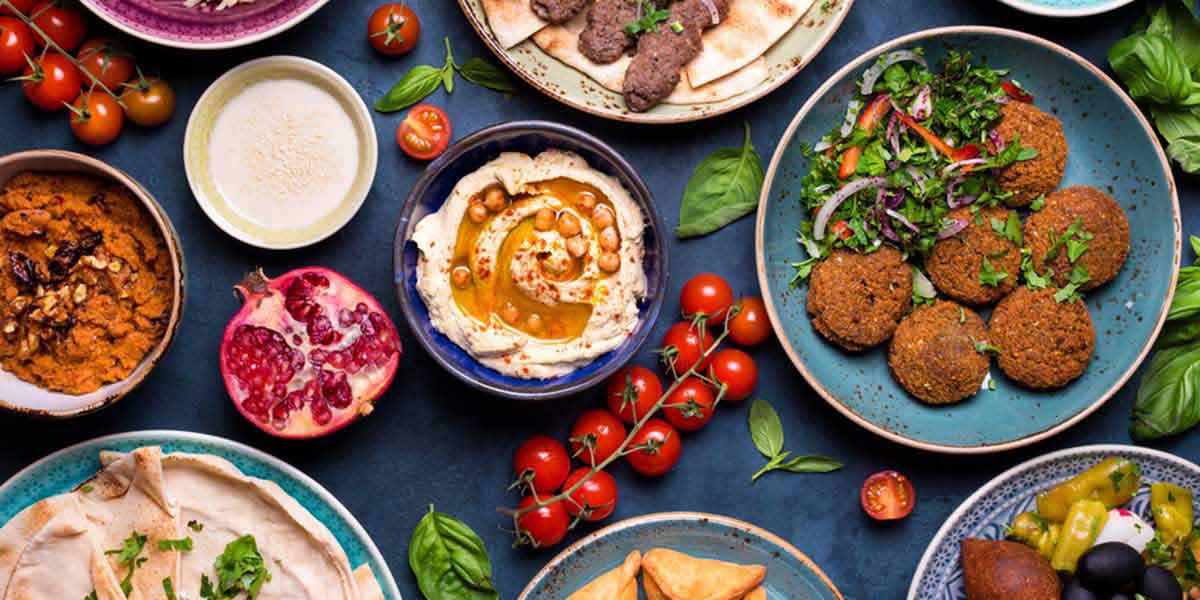 Dubai is a cultural melting pot, as reflected in the emirate's culinary landscape with a deliciously diverse mix of dining outlets representing gastronomic fare from virtually every corner of the globe.
Wouldn't it be fantastic to find them all under one roof? At Ibn Battuta Mall, the world's largest themed mall, you will find mouth-watering cuisines from around the world – and one of the best dining experiences in Dubai.
Begin your culinary journey at the food court, where you will find a large variety of cuisines, popular dishes and fast food options at pocket-friendly prices. For a more relaxed vibe, Ibn Battuta's six individual zones – Tunisia, Egypt, Persia, India, China and Andalusia – boast an exciting range of restaurants with tantalising flavours to suit different palates.
Here are 15 world cuisines to indulge in at Ibn Battuta Mall:
1.Lebanese/ Arabic
Relish baba ghanoush, shish taouk, manakeesh, falafel, and tabbouleh. Break warm Arabic bread, bite into juicy shawarma or try the spicy batata harra at AL SAFEER, Automatic Restaurant & Grill, Hatam, Verdura or Taza.
2.Chinese
Sample delicious Cantonese and Szechuan fare with wok fried vegetables, shrimps, tofu, dumplings, noodles and hot pot at Chinese Palace Restaurant and Soy.
3.Korean
Enjoy scrumptious Korean delicacies that focus on simplicity and preservation techniques, with favourites likes bulgogi beef, kalbi beef, dakgangjeong, bibimbap, and kimchi fried rice at Koryo Korean BBQ.
4. Japanese
Discover the unique flavours of Japanese cooking with ramen, tempura, sushi, yakitori, robatayaki, donburi and soba, created with carefully selected ingredients. Visit Ichikura, Yakitate or Umami for must-try delicacies.
5.Thai
Indulge in the aromatic flavours of Thai food infused with lemongrass, basil and kaffir lime. Try the signature tom yam soup, massaman beef, papaya salad, satays, red and green curry at Royal Orchid.
6.French
Feast on French culinary gems including chicken mushroom roulade, tartuffon, truffle mornay sauce, croquet monsieur, onion soup, beef merguez sausage, salads, sandwiches and pastries at Paul.
7.Indian
Get inspired by the enticing world of Indian cuisine with tandoori dishes, street food, butter chicken, dosa, biryani and much more at India Palace, and Bombay Chowpatty, Khau Galli.
8.Italian
Savour hearty Italian dining with pasta, gnocchi, pizzas, calzones, and risotto drizzled with olive oil and infused with delicate flavors at Pizza Express.
9.Turkish
Taste authentic Turkish cuisine cooked over a wooden grill at The Qasab, where you'll find lamb sashlik, iskender kebab, sujuk, egg shakshouka, baklava, kunefe and the famous Turkish ice-cream.
10.Persian
Dine on gastronomic Persian fare seasoned with delicate saffron threads and fresh ingredients to create joojeh kebab, kashk bademajn and chicken kubideh at Noon-o-Kabab.
11.South African
Treat yourself to flame-grilled chicken, beef fillet rolls, veg mix grilled, exotic sauces and more infused with the piquant flavours of peri peri or African bird's eye chilli at Nando's.
12.British
Get the best of British cuisine including a hearty English breakfast, grilled chicken, mashed potatoes, mushy peas, curry sauce, battered fish and more at Shakespeare and Co, Coterie.
13.American
Discover classic American fare including BBQ ribs and steaks, grilled subs, sandwiches, salads, gourmet fries to delight your taste buds at T.G.I. Friday's and Tony Roma's.
14.Pakistani
Famed for its exemplary blend of South Asian culinary arts and Central Asian arts, Pakistani food is a sensory delight for just about anyone at Barbeque Delights.
15.Fast Food
Find all your fast food favourites, including burgers, fried chicken, fries, pizzas and more at McDonald's, KFC, Chicking, Jollibee, Wendy's, Max's Chicken, and Taza.