Tuesday Sep 26 2023
Exploring Filipino Food in Dubai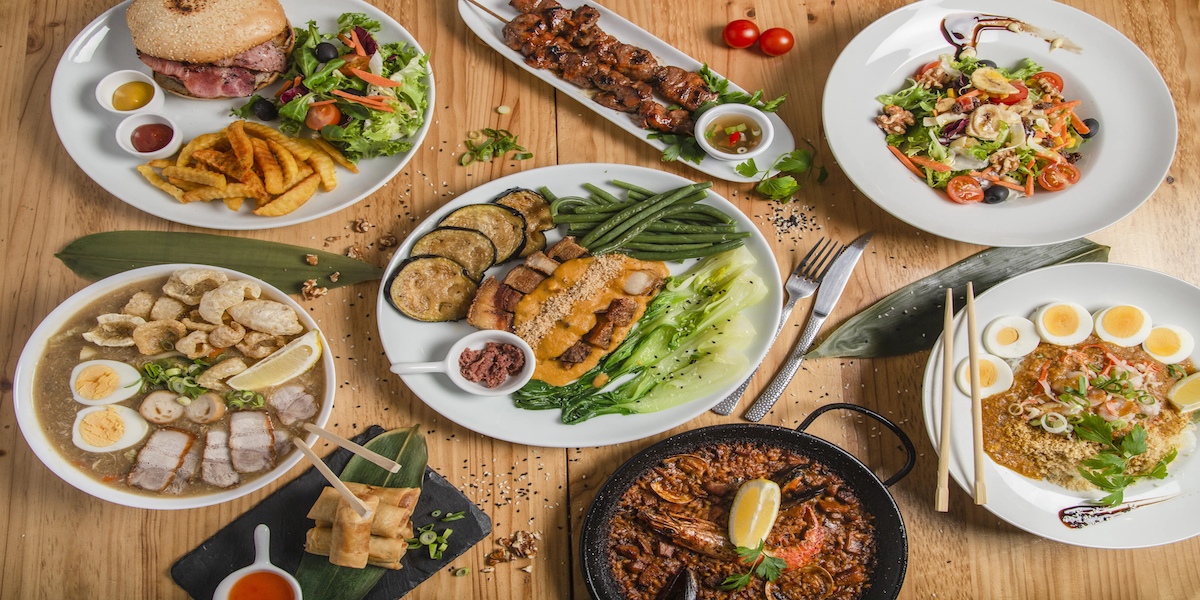 When dining at Filipino restaurants in Dubai, you get more than just food for your stomach; it's a chance to experience a different culture. The Philippines' culinary traditions are brought to life in the heart of Dubai, giving you a genuine taste of Filipino culture.
The Filipino community's rich culinary traditions, warm hospitality, and communal dining style create an unforgettable experience for all food enthusiasts. Whether you're a seasoned fan of Filipino cuisine or looking to try something new, dining at a Filipino restaurant in Dubai offers a unique and memorable experience.
What to Expect from Filipino Food in Dubai
Filipino food is known for its rich and diverse flavours, reflecting a blend of various cultural influences. You'll find a unique culinary experience beyond mere taste when dining in Dubai's Filipino restaurants. Here's what you can expect:
Flavourful Dishes: Every dish tells a story. From the savoury Lechon to the sweet and sticky Bibingka, the fusion of Spanish, Chinese, Malay, and native influences creates a unique flavour profile.
Communal Dining: Sharing is caring in Filipino culture. Meals are often enjoyed family-style. Large platters, communal bowls, and a shared love for food define the dining experience.
Warm Hospitality: You can expect friendly smiles and a welcoming atmosphere that feels like home. The servers often treat you like family, enhancing the dining experience.
Innovative Fusion: Experience traditional Filipino dishes with a modern twist. Chefs in Dubai are experimenting with local ingredients, creating new culinary delights.
A Guide to Filipino Dishes in Dubai
If you're interested in trying out different types of cuisines, exploring Filipino food in Dubai is definitely worth your time. With a rich and diverse range of flavours, it's a perfect opportunity for foodies and those new to Filipino cuisine. Here's a guide to some must-try Filipino dishes:
Adobo: A savoury meat dish marinated in vinegar, soy sauce, and garlic. It's comfort food that many Filipinos grew up with.
Sinigang: A sour soup made with tamarind and various vegetables. The tangy flavour is both refreshing and comforting.
Halo-Halo: A colourful dessert with mixed fruits, jellies, and ice cream. It's a delightful treat, especially during the hot Dubai summers.
Kare-Kare: A rich oxtail stew with peanut sauce. It's a dish often served during special occasions that brings people together.
Street-side Delights: Filipino Street Foods in Dubai
Filipino street foods in Dubai are more than quick bites; they connect to the bustling streets of Manila and the vibrant Filipino culture. Street food is an integral part of Filipino culture, reflecting the people's everyday life and culinary creativity. Here's a taste of what you can find:
Isaw: Spicy grilled chicken intestines, a popular street food item.
Taho: A sweet and warm tofu dessert, often enjoyed in the morning.
Leche Flan: Creamy caramel custard, a favourite during festive occasions.
Turon: Sweet banana fritters, a delightful snack any time of the day.
Finding the Best Filipino Restaurant in Dubai
The quest for the best Filipino restaurant in Dubai is an adventure. Each restaurant offers a unique take on classic Filipino dishes, reflecting the diversity of the Philippines' many islands. Filipino restaurants cater to all tastes and budgets, from casual eateries to upscale dining.
If you're in the mood for Filipino street foods in Dubai, look no further than
Manila Street Food
. From skewers to sweet treats, this spot captures the essence of Filipino street food culture. The ambience, the aromas, and the flavours transport you straight to the streets of Manila.
Filipino Food in Dubai: A Community's Heartbeat
Filipino food in Dubai is more than a culinary trend; it symbolises the Filipino community's vibrant presence in the city. From family gatherings to festive celebrations, Filipino cuisine brings people together, creating a sense of belonging and home. Enjoy a feast with loved ones, experience traditional Filipino festivals through food, or find a connection to your roots through the familiar flavours and shared experiences.
Embark on Your Culinary Adventure
Filipino food in Dubai is a culinary journey that goes beyond the ordinary. It's a taste of rich culture, a connection to a community, and an exploration of familiar and exotic flavours. Dive into the world of Filipino food in Dubai, and discover a dining experience that's uniquely yours, right in the heart of a city that celebrates diversity.
Why not take the first step on this culinary adventure? Explore the rich and diverse world of Filipino cuisine in Dubai, and let your taste buds guide you to new and exciting flavours. Whether you're an experience foodie or just starting your culinary journey, Filipino food in Dubai awaits you.