Wednesday Apr 19 2023
How Food Brings Cultures Together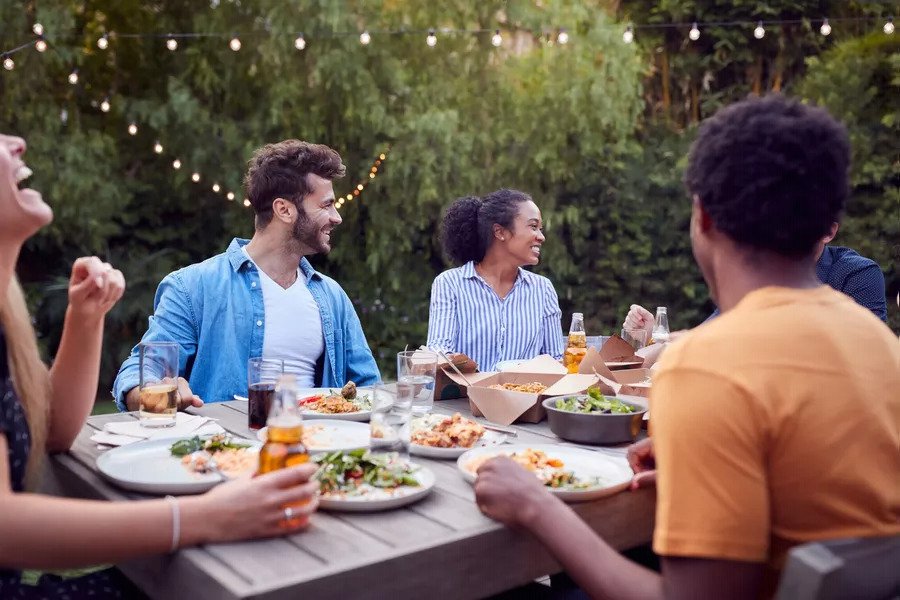 How Food Brings Cultures Together
Food has been a tool of cultural exchange since ancient times. People from different cultures traded and exchanged goods, often sharing recipes and ingredients.
You might ask yourself - But, is food part of a culture? Yes, it is! It is an essential part of culture, and has a role in cross-cultural interactions by gathering people of diverse backgrounds to cook, taste and share food.
Read on to learn more about how food brings cultures together and how you can see it happening in Dubai!
Connecting Through Food
One way to see how food brings cultures together is through food sharing. What might be a simple activity is actually a powerful way to connect people from different cultures. Eating together can build bridges, allowing people to celebrate their similarities and differences. This creates conversations and collaboration between cultures by exchanging knowledge about ingredients, flavours and traditional cooking methods.
Food sharing allows people to learn about each other's history and culture, leading to a greater understanding and appreciation of the world around them. This understanding can help create lasting relationships, increase cultural appreciation and respect and foster peace in an ever-changing global landscape.
Food as a Reflection of Culture
Food reflects a culture's values and traditions through ingredients, preparation and presentation. For instance, curry powder is believed to bring good luck and health to many Indian dishes. At the same time, sushi-making in Japan reflects cultural values such as patience and precision. In China, chopsticks are used to eat food as a symbol of unity and strength also highlighting the importance of family values.
Besides historical values, modern values are also conveyed through food. A good example is the rising popularity of veganism which reflects a focus on animal welfare and environmental sustainability.
The Spread of Food Culture
Throughout history, food has played a role in spreading culture, with traders and travellers introducing new flavours and ingredients as they exchanged goods. Technological advances in transportation have only accelerated this exchange of culinary knowledge allowing people to experience the traditions and tastes of other countries without leaving their own.
Media has also played a role in sharing food culture with TV shows, movies and social media helping to spread knowledge of different dishes worldwide. This has enabled people to learn from chefs worldwide and discover how they express love and care through their cuisines.
Additionally, cultural fusion has led to the creation of new dishes. One example is Tex-Mex cuisine, a combination of the traditional flavours of Mexican cuisine and the heartiness of Texan cooking. Thai-Chinese food is another example which marries the spices of Thai food and the stir-frying techniques of Chinese cuisine. These dishes reflect how cultures interact and exchange ideas to create something new.
Food as a Medium for Cultural Exchange
Food can break cultural barriers and foster communication. The relationship between food and culture is undeniable. Something as simple as sharing a meal at a dinner table or restaurant can open up conversations between people of diverse backgrounds.
Besides cultural programs, people emigrate to multicultural cities like Dubai and establish restaurants that honour the food of their culture. At spots like Ibn Battuta Mall, one can find restaurants from all over, ranging from Persian and Indian to American restaurants (our favourite American spot represents Louisiana seafood culture). You can even explore the taste of Turkey at The Qasab - an incredible and authentic deep dive into their vibrant food culture.
Food is a powerful medium for cultural exchange that can unite people worldwide. Sharing a meal can foster understanding and appreciation for the beauty and diversity of our food cultures.
Wrapping Up
Food is a universal language that has the power to bring cultures together. Dubai is an excellent example of this, with its diverse restaurants celebrating global cuisines. From Persian to Indian to American cuisine, each place allows diners to explore flavours without travelling far.
Many of these restaurants reflect a fusion of traditional recipes, modern ingredients and methods, showcasing how cultures can collaborate to create something new and exciting. At Ibn Battuta Mall, you can experience how food brings cultures together with all the colours and flavours of different cultures under one roof. Visit today and explore the relationship between food and culture right here in Dubai.