Tuesday Feb 28 2023
Indian Food Culture and its History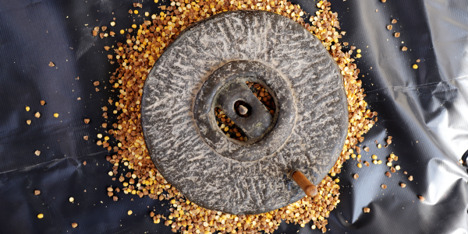 Indian food culture and its history comprise a rich tapestry of seasoning, traditions, and influences. With a history that stretches back thousands of years, Indian cuisine has evolved to include various dishes, ingredients, and cooking techniques.
Continue reading to discover more about Indian food culture, the history of Indian food, and more!
The Nature of Indian Food
One of the most distinctive features of traditional Indian food is spices. Indian cuisine is known for its bold and complex flavours due to the frequent use of spices, such as turmeric, cumin, coriander, ginger, and black pepper. These spices add a one-of-a-kind taste and have health benefits, mainly anti-inflammatory and antioxidant.
Another important aspect of Indian food culture is the use of herbs. Fresh herbs, such as cilantro, mint, and parsley, are commonly used in Indian dishes to add a burst of flavour and freshness. These herbs are also believed to have medicinal properties and are often used in Ayurvedic medicine.
The use of legumes, such as lentils, chickpeas, and kidney beans, is also a staple of Indian cuisine. These ingredients are a great source of protein and fibre, and they are often used in vegetarian and vegan dishes.
Indian cuisine is also known for its wide variety of bread types, such as naan, roti, and paratha bread. These types are often made with whole wheat flour, and they are served with a variety of curries and stews.
Different Areas, Different Ingredients
There are many different types of Indian food, each with its own distinct flavours and cooking techniques. Some popular types of Indian cuisine include North Indian, South Indian, East Indian, and West Indian.
North Indian cuisine features dishes such as tandoori chicken, butter chicken, and palak paneer, while South Indian cuisine is known for its use of rice, lentils, and coconut in dishes like dosa and sambar. On the other hand, East Indian cuisine is characterised by its use of mustard oil and fish, and West Indian cuisine is known for its use of seafood and coconut milk.
The History of Indian Food
The British colonial period significantly impacted Indian food culture, introducing ingredients such as potatoes, carrots, tea and coffee. On the other hand, Indian cuisine also influenced British cuisine, with dishes such as chicken tikka masala and biryani, as they became popular in the UK.
With time, Indian food has evolved and expanded. New elements became part of the Indian food culture, creating brand-new dishes. Today, Indian cuisine is enjoyed worldwide, with Indian restaurants and food trucks becoming increasingly popular in cities around the globe. For example, Indian food culture is becoming increasingly popular in the United States, with the number of Indian restaurants in the country doubling in the last decade.
The Indian Food and Religion
The history of Indian food is also closely tied to the country's religious and cultural traditions. Hinduism, Buddhism, Jainism and Sikhism have all played a role in shaping Indian cuisine. For example, Hindus do not eat beef, while Jains are strictly vegetarian and avoid root vegetables like onions and garlic.
In addition to religious and cultural influences, Indian cuisine has also been shaped by historical events and foreign invasions. For example, the Mughal Empire, which ruled India from the 16th to the 19th century, introduced Persian and Central Asian culinary techniques and ingredients, such as saffron, into Indian cuisine.
Ibn Battuta Mall and International Food
Cultures mix, and with the break of the boundaries between countries in recent decades, traditions of the western world are now found in the East and vice versa. Food is no other story. Ibn Battuta Mall, for instance, is a luxurious mall in Dubai that plays a huge role in bringing all kinds of international food to the Emirate of Dubai.
In the case of Indian food, Khau Galli Indian restaurant and India Palace are well-known restaurants that serve all kinds of popular and delicious traditional Indian food. Many people visit these places to enjoy the authentic Indian taste and have unforgettable dining experiences with irresistible Indian dishes made by talented chefs.
To Summarise
Indian food culture is fascinating to many people from all over the world, all thanks to the rich flavours Indian food has to offer, especially that Indian dishes are known for including herbs and spices. Indian food culture and cuisine have been affected by various cultural and historical events over the decades, and they have also impacted other cuisines. Years later, Indian cuisine is famous worldwide, and many restaurants have Indian dishes on their menus, while others are solely dedicated to this delicious cuisine.