Tuesday Mar 21 2023
Must Try Traditional Chinese Foods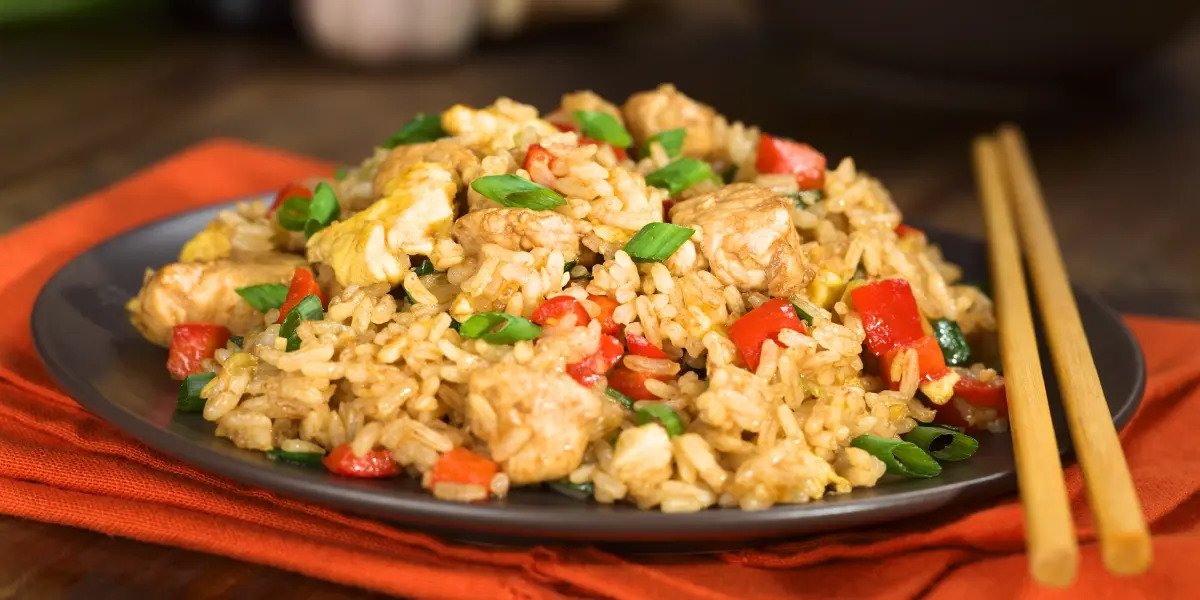 Traditional Chinese food has become globally popular over the past few decades, and many Chinese restaurants attract people from different cultures to try famous Chinese food. It is no surprise that Chinese cuisine is favoured by many since it is characterised by healthy and fresh ingredients, rich flavours, and beautiful colours.
So, are you interested in trying traditional Chinese food? Below are some of the best Chinese foods you need to try!
Traditional Chinese Foods and Dishes to Try
Fried Rice
Fried rice is one of the most famous Chinese dishes since Chinese food relies heavily on rice, according to Bee Yinn Low, the author of Easy Chinese Recipes: Family Favourites From Dim Sum to Kung Pao. The ingredients used in fried rice are a mixture of proteins such as chicken, egg or shrimp and vegetables like carrots, onions, beans and baby corn making it a balanced meal.
Not only is it a healthy dish, but it is also super easy to make. It is worth noting that leftover rice makes the tastiest fried rice, so now you can put your leftover rice to good use!
Stinky Tofu
Stinky tofu has a strong odour, and it is said that the stronger the smell, the better it tastes. Stinky tofu is fermented tofu, cooked by brining in a mixture of fermented milk, vegetables, meat, and aromatics before fermenting it for several months. The cooking technique varies from region to region, and can be served cold, steamed, stewed, or deep-fried with chilli and soy sauce on the side.
Congee
Congee, or rice porridge, is an easily digestible meal, particularly for breakfast. It varies according to the region; some Congees are thick, some are thin, some contain grains while others contain rice. It can be savoury or sweet, cooked with meat, tofu, vegetables, ginger, boiled eggs, soy sauce, mung beans and sugar as a garnish. Congee is an excellent dish for when you're sick; it's a comforting meal that will warm you up and help you recover from many ailments.
Chinese Burger
A lovely twist on a classic dish is the Chinese burger!
They are made of pita-like buns and consist of tender braised meat. Chinese burgers are categorised as one of the best street foods and they are also one of the most famous Chinese foods, originating from Shaanxi, northwest China.
The meat contains over 20 spices and seasonings, making it delicious and addictive. Some argue that it is the original hamburger since it has been around since the Qin dynasty (circa 221 B.C. to 207 B.C.).
Baozi
Another must-try traditional Chinese food is Baozi. There are two types of this dish, the Bao: dàbo (big bun) and Xiaobo (small bun). Both types are bread-like dumplings filled with meat, vegetables, bean paste, or other fillings. Steamed buns are typically served with dipping sauces such as soy sauce, vinegar, sesame oil and chilli paste.
Char Siu
Char Siu is Chinese BBQ meat and the name literally translates to "fork-roasted" since this dish is cooked on a skewer in an oven or over a fire. The seasoning consists of honey, five-spice powder, hoisin sauce, soy sauce, and red fermented bean curd, which gives the seasoning its signature red hue. Char Siu can be served alone, alongside noodles, or as a Baozi filling.
Wonton Soup
Wontons are traditional Chinese dumplings made of thin, square dumpling wrappers, and they are typically stuffed with chicken, shrimp, fish, or a combination, depending on the region where this dish is made. As for the broth, it is a rich concoction of chicken, Chinese ham, and aromatics.
Soup Dumplings
The final dish on our must-try traditional Chinese food list are soup dumplings. Unlike Wonton soup, soup dumplings are dumplings with soup inside. The filling is made of a collagen-rich meat stock that solidifies when it cools. The broth is melted by steaming it in delicate wrappers; each pleated into a neat little packet. When eating this dish, bite off the top of the dumpling, let the broth cool down, and slurp it out before popping the rest in your mouth.
Chinese Food in Dubai: The Chinese Palace
As mentioned, Chinese cuisine is famous worldwide, and many Chinese restaurants thrive in cities in different cultures worldwide. So, if you are looking for the best places for Chinese food in Dubai, the Chinese Palace in Ibn Battuta Mall is the perfect place for you! The menu will make you feel as if you are dining in a local restaurant in China with the delicious and authentic flavourful Chinese dishes it offers. The ingredients and spices will make your dining experience unforgettable.
If you have never tried traditional Chinese foods before, it is time to visit the Chinese Palace and enjoy its deliciousness.