Thursday Sep 15 2022
The Different Kinds of Spa Treatments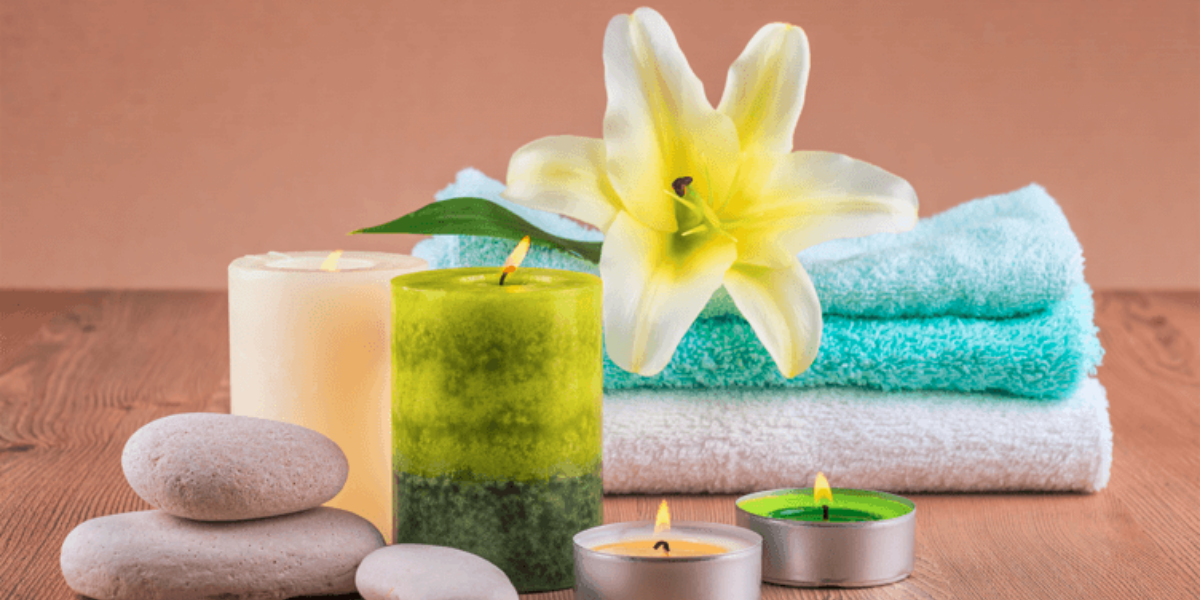 Do you want to revive your mind and body together? Are you looking for ways to relax your muscle tension? Spa treatments promote relaxation, improve your mood, and relieve your stress. From hair spas to foot spas, there are different types of spa therapies that you can add to your wellness plan. Besides sightseeing, entertainment, and shopping, Dubai offers a selection of rejuvenating and relaxing spa places.
In today's chaotic life, everybody seeks some relaxing time. What better way to spend your weekends or days off than unwinding your stress and taking a break from your everyday routine at a day spa salon? Here are some spas and beauty salons in Dubai offering different types of spa treatments where you can pamper yourself.
N Bar
Getting a full body massage after a long week full of stress, work, and daily chores is a blessing. There is nothing better than a relaxing massage spa in N Bar, Dubai. Whether you stay in Dubai or are here on a short vacation, you can get a rejuvenating massage to calm your nerves and unwind your mind for a while. Body spa treatments include deep tissue massages, Ayurveda, body wraps, Thai, acupressure, and more. These treatments improve blood circulation and exfoliate and hydrate the skin. You can get any massage treatments and say goodbye to your tensions.
Hairworks Beauty


Like your body, your hair needs spa treatments too. Pampering your tresses is also imperative to maintain healthy and longing hair health. In today's hectic schedule, following the old grandmother's rituals of oiling the hair on a Sunday is tough. Your hair follicle becomes brittle and results in thin or weak hair. Hair spa treatments help maintain the natural oil of hair and strengthen your hair. These treatments can help you get rid of common hair problems, including:
Hair breakage

Hair fall

Dry and itchy scalp

Rough hair

Dandruff

Thinning hair
Besides, a hair spa relaxes your mind too. If you are travelling to Dubai and the humid temperature makes your hair frizzy, you can take a nourishing hair spa treatment at Hairworks Beauty to maintain the lustrous shine and softness of your hair.
Mirror Beauty Lounge

Give your face a deep cleanse, refreshing pick, or a brightening boost with a facial spa. You can relax in one of the facial spa salons in Dubai and indulge in some uninterrupted pampering on your vacation. You will glow from the inside out with the proper facial spa treatment. Not just your face but your body will de-stress. Dubai is home to many perennial beauty centers that can give you an elegant makeover and rejuvenate your skin. Some popular facial spa that Mirror Beauty Lounge offers includes:
Deep cleansing

Purifying facial

Skin brightening facial

Fruit facial

Anti-ageing facial
You glow differently when you are fully relaxed and stress-free. A facial spa can help relieve the feeling of burden. Also, you can make your skin healthy and beautiful with a relaxing facial spa.
The Nail Spa

An attractive manicure or pedicure is an indication of the way a woman dresses. You can find the most luxurious nail services in Dubai, whether you desire quirky nail art or classic French tips. Whether you are on a short vacation or staycation, a self-pampering session from time to time is no harm. Nicely polished and pampered nails are something every woman desires and can lift anyone's mood.
Manicure: Spend your weekend pampering yourself. Manicures are not just about shaping and polishing the nail. The nail technician will exfoliate and soften the skin and give you warm hand massages. These massages relieve anxiety, stress, muscle tension, and hand pain and promote grip strength and better mood.

Pedicure: Pedicure is a cosmetic treatment for your foot and pampers your toenails. It helps remove all the dead skin and dirt accumulated on your foot surface and bed. Warm foot soak and foot scrubbing during the session help relieve the muscle tension and take your troubles away for that moment. You will feel absolutely relaxed and refreshed after a good pedicure session. It is the highest rewarding spa treatment and self-care procedure. With the hustle and bustle all week, our feet feel sore, so pedicure helps pamper your feet and de-stress their aching muscles.
The Takeaway

Feel confident, stay stress-free as you walk in and out of Dubai, and give your feet the love and care they deserve. Add spa treatments in Dubai to your to-do list the next time you visit.
Vacations are for self-care and incomplete without self-care salon and spa sessions. Get spa treatments for your body that will make you glow inside out in Ibn Battuta Mall in Dubai. This place has some exquisite nail and hair salons and body massage places in Dubai. Many salons offer loyalty programs and frequent discounts on their services, so you can have a great experience without spending too much.