Friday Nov 11 2022
The Importance of Skincare and Its Benefits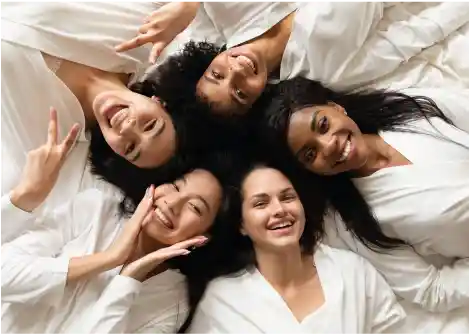 The Importance of Skincare and Its Benefits
We're worried about a hundred different things except for our health. We look after ourselves when something goes wrong, especially our skin. Though maintaining healthy skin is not rocket science, most fail to keep up with the routine. Even if you eat healthily, exercise regularly, and drink plenty of water, there is still some need for products that add glow to your skin. Because of our busy schedules, we lag.
The importance of skincare could not be any clearer. However, people don't quite understand what it means to maintain healthy skin and have a good skincare routine.
Good skincare is not only about being healthy but also about pampering yourself. Another name is planning a good skincare routine. Figuring out how to maintain a skincare/self-care routine is no longer challenging. All you'd need to do is take a day off, visit these spas and give in to the magic.
Why Is Skincare Important?
Having a good skincare routine is key to a lifetime of healthy skin. There is a multitude of benefits to having healthy and glowing skin. The following points highlight the importance of skincare (from facials to a daily routine) and its benefits:
Maintaining Healthy Skin

: Since we're out and about all day, our skin is in contact with plenty of pollutants. To keep the skin healthy and clear, regular spas and facials are a must, alongside maintaining a proper skincare routine. This practice helps prevent acne, wrinkles, and dark spots if done regularly.

Better Mental Health:

People find that a skincare routine can help increase confidence, provide stability through a routine, and be a meditative act. A skincare routine feels comforting as it's a great way to stay in control of your day (even if just a small part) and can easily be maintained.

Keep the Worries at Bay:

Practicing a skincare routine twice daily (morning and night) can help you keep clear skin while allowing time to focus on yourself and everything your body needs. Regular spa treatments from the best services in Dubai help eliminate the worries you hold on to the entire week.

Self-Care 101:

We often forget to be kind to ourselves. Research states that having a skincare routine and taking time off for self-care also counts as an act of kindness toward yourself. It is also a way of being thankful for your well-being and cherishing every cell in your body.

Youthful Skin:

With ageing, skin cells turn over slower than before, leading to dull skin. Skincare with a touch of regular spa treatments can help remove dead skin cells while giving life to youthful skin. It's important to begin spa treatments early to help reduce the signs of ageing.

Confidence Booster:

Having skin devoid of dark spots, patches, and acne automatically boosts our confidence. Pampering your skin releases a cascade of chemicals that elevate your levels of confidence and self-esteem.
Now that we've covered the importance of skincare, these points should be motivating enough to chalk out a skincare plan. Make sure to speak to a dermatologist to help you find the best products for daily use, and check out the best spas in Dubai for the extra love and care you need.
The Basics of Maintaining Healthy Skin

Protecting the largest organ in your body is a responsibility that we overlook. But if you are done with unhealthy skin, here are some tips and the basics of skincare that will instantly change your skin for the better.
Use sunscreen every day (SPF 30 or more).

Maintain a healthy diet.

Drink plenty of water (doctors recommend 2 litres a day, more if you work out).

Stick to a proper, simple skincare routine with products that suit your skin type.

Keep your phones and pillowcases clean.

Don't pick at your skin!
After you do the above, any extra work should be handled by spas. Some skincare procedures should be left in the hands of professionals, like blackhead extractions or complex facials, among others.
Ibn Battuta Mall offers at least five of the most incredible salons and spas for you to enjoy a day off. Whether Cutting Edge, N. Bar, or Mirror's Beauty Lounge, every salon offers exclusive spa services designed for those who appreciate and enjoy a session of self-love and care. These spa hubs, away from the hustle and bustle of daily life, offer a serene ambience for you to relax and unwind.
Treat Yourself!
The road to acquiring healthy skin can be difficult with a busy schedule at play. But not anymore! Enjoy one of the best spa services in Dubai and enter a world of joy and serenity at Ibn Battuta Mall.
Not that you know the importance of skincare, let those committed to pampering you take care of you. Book your appointment now at a spa or salon, and enter a world catered to you.