Tuesday Sep 26 2023
The Ultimate Guide to Places to Visit in Dubai with Family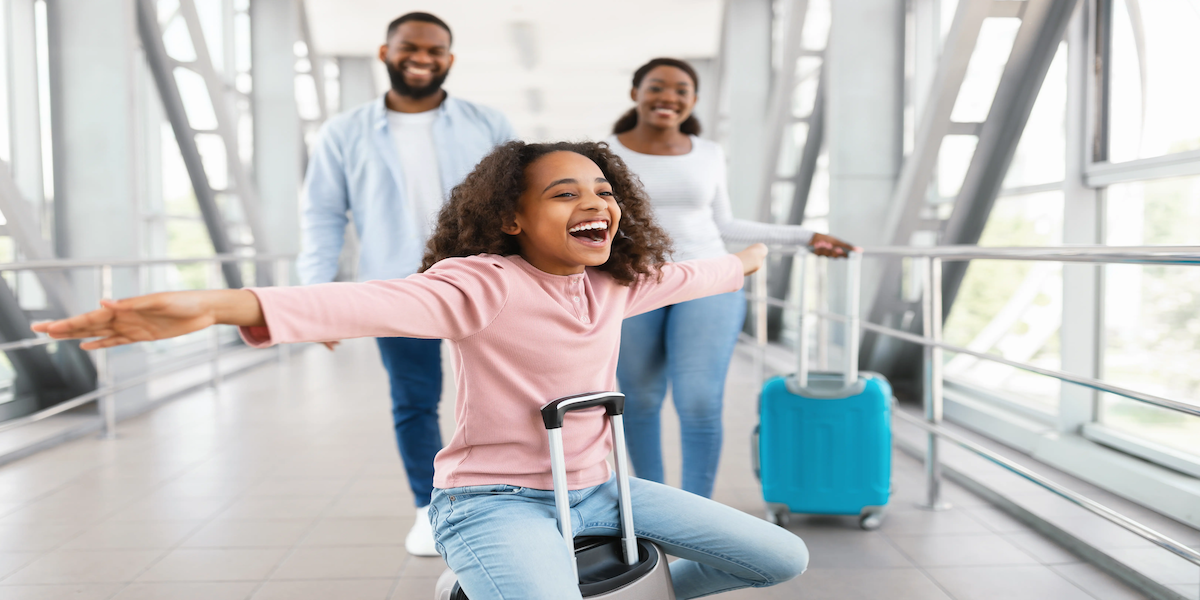 Ibn Battuta Mall in Dubai is more than just a shopping centre. It's a one-stop shop for entertainment, dining, and adventure. It is perfect for families, with its many exciting attractions and delicious restaurants, an ideal destination for a fun day out or a unique way to explore Dubai. Discover the most engaging and family-friendly places to visit in Dubai with family in the mall with this comprehensive guide.
The Entertainment Hub
Ibn Battuta Mall's entertainment zone is a paradise for children and adults alike. With thrilling rides, interactive games, live shows, seasonal events, and even a mini-golf course, it's one of the best places to go in Dubai with family. The entertainment hub offers various activities catering to different age groups, ensuring everyone has a memorable time.
Explore the Food Court
The food court at Ibn Battuta Mall offers various healthy diners and fast-food restaurants in Dubai. From international fast-food chains to local culinary delights, there's something to satisfy every palate. Enjoy a family meal in a vibrant atmosphere, with beautifully decorated dining areas as part of the adventure.
Beauty & Spa Experiences
Shout out to the hard-working moms! At Ibn Battuta Mall, you can find the best beauty centres in Dubai that provide a tranquil escape. Offering everything from haircuts to full-body spa treatments, it's one of the most luxurious and fun places in Dubai. Treat yourself to a day of pampering while the kids enjoy the entertainment hub. The professional staff and serene environment ensure you a rejuvenating experience. Explore the various packages and services found at Ibn Battuta tailored to your needs.
Discover Themed Courts
Ibn Battuta Mall's themed courts represent different world regions, including China, India, Persia, Egypt, Tunisia, and Andalusia. Each court is designed with intricate details, offering an educational and entertaining experience. Wander through the architectural wonders, discover the cultural heritage of each region, and enjoy live cultural performances during special events. It's a must-visit family-friendly place to visit in Dubai with family for a cultural journey.
Enjoy Movies and More
The cinemas at Ibn Battuta Mall offer the latest movies in a comfortable and state-of-the-art setting. It's perfect for a family movie night with a selection of family-friendly films, 3D experiences, and convenient showtimes. Enjoy the latest blockbusters, special movie-themed events, and make movie-watching a memorable family experience.
Retail Delights
From high-end fashion to toys and electronics, Ibn Battuta Mall has a diverse range of shops that cater to all family members. Explore the latest trends, find unique gifts, or browse through the shops in one of the best places to visit in Dubai with family. The themed shopping areas add to the excitement, making shopping a delightful experience for all ages. Look out for seasonal sales and special offers for great bargains.
Seasonal Fun and Education
Take advantage of the exciting events and educational opportunities at Ibn Battuta Mall! There's always something new to discover, from temporary exhibitions to seasonal festivals. Keep an eye on their event calendar for informative exhibits, live performances, workshops, and unique celebrations.
You'll find various activities as you immerse yourself in the festive atmosphere. Participate in hands-on workshops, enjoy live music from talented artists, and explore the various themed celebrations. These events offer a chance to learn and have fun and provide an opportunity to create lasting memories for the whole family.
Planning Your Visit to Ibn Battuta Mall: Tips and Suggestions
Visiting Ibn Battuta Mall with family is an exciting adventure filled with endless possibilities. Here are some general tips and suggestions to make the most of your trip:
Time Your Visit

: Weekends and holidays can be busy. Consider visiting during weekdays or early in the day for a more relaxed experience.

Explore the Themes

: Each themed court offers unique experiences. Plan to spend time in each area to fully appreciate the cultural and architectural details.

Check the Event Calendar

: Keep an eye on the mall's event calendar for special performances, workshops, and seasonal activities that may coincide with your visit.

Consider the Kids

: Plan breaks for rest and refreshments if you travel with young children. Many dining options cater to various tastes and preferences.

Capture the Memories

: Remember to take photos! The mall's stunning design and vibrant atmosphere provide fantastic photo opportunities.

Shop Wisely

: The shopping options are vast, from high-end fashion to local crafts. Set a budget and explore the various stores to find unique souvenirs and gifts.

Stay Informed

: Consider signing up for the mall's newsletter or following them on social media for the latest news, offers, and events.

Enjoy the Journey

: Above all, enjoy exploration, entertainment, and quality time with your loved ones. Ibn Battuta Mall is more than a shopping destination; it's one of the best places to visit in Dubai with family.
Your Family Destination in Dubai
Ibn Battuta Mall is a destination for family fun. Whether shopping, dining, relaxing, or being entertained, it's the perfect place to visit with loved ones. Plan your next outing and discover all that Dubai has to offer. Your family adventure awaits!