Thursday Feb 03 2022
Things you Must Know about the Persian Culture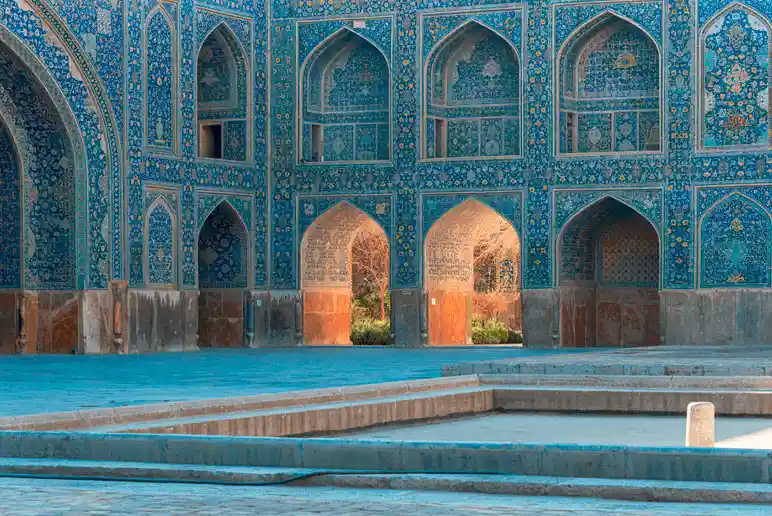 You have probably heard about Persian culture as being one of the oldest and most exotic cultures in the world, which you know is true if you have seen it depicted in movies or have read a novel in which events take place in Iran or have come across a documentary about the intricate making of beautiful Persian rugs.
No matter how you got introduced to the Persian culture, it is undeniably rich in all possible aspects, so we have gathered a list of things you must know about the Persian culture:
The Language
The Persian language, also widely known as Farsi, is the official language in modern-day Iran, and it is additionally spoken in parts of Afghanistan and Tajikistan.
The Persian language has developed historically through three stages: old Persian, middle Persian, and modern Persian, maintaining its prominence all throughout these stages; it comprises 32 letters, it is written from right to left, and most letters must be connected to one another.
Why is the Persian language similar to Arabic, though?
That is due to the Arab conquest of Persia, today's Iran, in the 7th century, which has led later to the introduction of the Arabic script for writing the Persian language, replacing the Pahlavi script. The Arabic script was then modified to fit the Persian language-specific characteristics.
Persian Culture Traditions and Customs
There are many Iranian customs and traditions that foreigners might consider quirky but are extremely usual and common among locals in Iran, some of which are the following:
1.

Cooling Watermelons in Fountains:
Iran might be just the place to visit if the watermelon is your favorite fruit, as it is totally normal to spot many watermelons in fountains or any other bodies of water in Iran since Iranian people cool their watermelons this way while doing their beloved pastime activity: picnicking.
2.

Slippers Everywhere:
Your culture may have familiarized you with taking off your shoes when visiting family, but the Iranian culture normalizes slippers. Slippers? Yes, Iranians have house slippers, bathrooms slippers, and outside slippers, and each one of them is worn in its appropriate place.
If you're staying in an Iranian hotel, you will even find plastic slippers in bathrooms, so you take part in the culture already by this simple act.
3.

Burning Esfand:
Parts of the Persian culture surround superstitions and protection against the evil eye. So, Iranian people burn Esfand, which is wild rue seeds, until it crackles, then they say a phrase that translates to "may jealous eyes explode" while waving the smoke towards their loved ones.
Esfand is also burned through new homes while sending three "salavât" that translate to: God bless Prophet Mohammed (PBUH) and the people of Mohammed.
Persian Art
The artistic heritage of the Persian culture is diverse and rich as it includes weaving, pottery, calligraphy, and much more. Here is why each one of them is unique:
1.

Persian Carpets:
Woven in Iranian towns, regional centers, and in villages by various tribes, Persian carpets are known – and beloved – for their rich, vibrant colors, their unique and interesting designs as well as their high-quality as they are woven with all-natural wools, silk, and vegetable dyes, rather than synthetic materials.
2.

Persian Pottery:
Having started in ancient times with primitive earthen statues in the form of animals and birds, Persian pottery made its way in large collections to the British Museum, the Hermitage Museum, and the Royal Ontario Museum, for the uniqueness of the shapes, designs, and colors, making this form of Persian art durable over hundreds of years.
3.

Persian Calligraphy:
Persian calligraphy is mostly known for its most attractive style named "Nasta" which developed over thousands of years, as Persian calligraphy dates to the pre-Islamic era.
If you want to experience Persian culture for yourself, make sure to visit the Persian court at Ibn Battuta Mall.