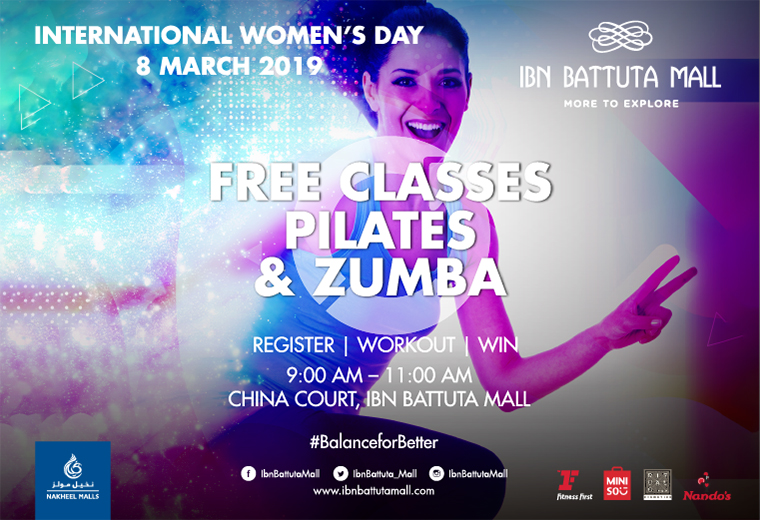 Ibn Battuta Mall Celebrates International Women's Day with Free Fitness Sessions, Gifts and Dining Rewards
Mar 08-Mar 08, 2019
Register in advance for 8 March event
We are celebrating International Women's Day with a special line-up of ladies' experiences, including a free-to-attend workout by Fitness First, fragrant wellness products, dining rewards and more to mark the occasion on Friday, 8 March.
The International Women's Day activities will be held at China Court from 9am to 11am, the free workout features Zumba and Pilates training led by experts from Fitness First, with the first 100 ladies who register also receiving reward tokens that include a free, three-day gym pass for Fitness First, a dining voucher for Nandos and gifts from Rituals, Life Pharmacy and Miniso outlets at Ibn Battuta Mall.
Register via Ibn Battuta Mall's Facebook, Instagram or Twitter page, or visit the customer service desk at China Court at 8.30am on 8 March to sign-up for the Women's Day activities and fitness session.
Participants must bring a yoga mat, water bottle and towel for the workout session. Token holders must visit participating outlets at Ibn Battuta Mall on Friday, 8 March 2019 to claim their rewards.