Tuesday Jan 17 2023
Top Nine Fast Food Restaurants in Dubai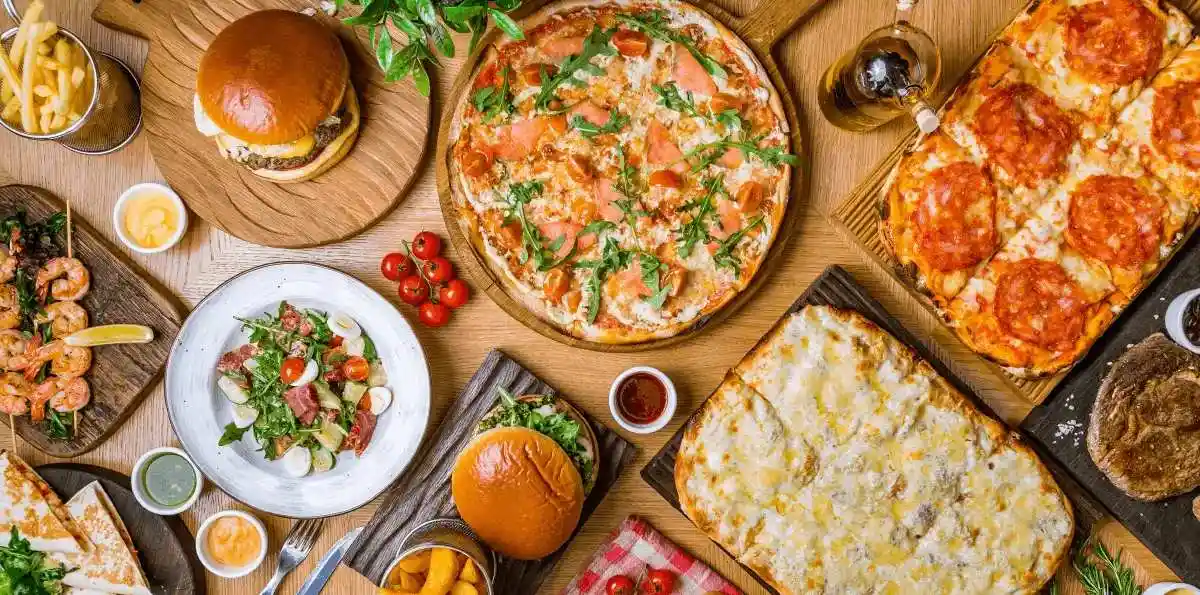 Top Nine Fast Food Restaurants in Dubai
Dubai is known for its outstanding food - with Michelin-starred restaurants and celebrity chefs galore! However, nothing in Dubai is quite like their fast food spots. If you're in Dubai and looking for a quick and tasty meal, there are plenty of fast food restaurants to choose from. In fact, some of the biggest chains in the world have a presence in Dubai. Here is a list of the top nine fast food restaurants in Dubai based on popularity, customer satisfaction, and utter deliciousness!
Chicking
Chicken dinners at Chicking are known to be unmatched in Dubai! Their delightful meals have brought back customers to this rapidly expanding fast-food chain time and time again, making it one of the best fast food restaurants in Dubai. There is plenty to like about Chicking, from their customisable meals to the outstanding choices - everything from chicken buckets to biryanis and desserts. At Chicking, it's your choice!
Jollibee
Known as one of the best fast food restaurants in Dubai, Jollibee brings the best of Phillipino flavours to the city! Their world-famous extra crispy, tasty, and juicy Chickenjoy brings thousands of people queuing up. Other favourites include Spicy Chickenjoy, which has all the goodness of Chickenjoy but is spicy on the inside and out; the Spicy Chicken Sandwich, which is Jollibee's deliciously spicy, crunchy, juicy chicken sandwich; and the Peach Mango Pie, made with natural peach and mango and has a crispy, flaky crust.
Al Safeer
While Arabian fast food is popular, only some restaurants have the knowledge or skills to pull it off. Al Safeer Restaurant is one of the few establishments in the industry that has mastered the art of Middle Eastern cuisine. In Dubai, Al Safeer has firmly established itself as a must-visit eatery and fast food restaurant. Take your family out for a high-quality meal that will take you all around the Middle East!
Sushi Your Way
The ever-loved and delicious sushi dishes are made faster and better at Sushi Your Way. You won't break the bank at this excellent fast food restaurant while indulging in amazing meals. Although sushi is known to be a high-class meal, Sushi Your Way makes it accessible to all. You can get authentic and high quality Japanese food prepared in a fast food setting! Pass by today for a fantastic meal.
Charleys Subs
Submarines and sandwiches: one of the most underrated fast food meals around. Charleys Subs Dubai is a worldwide franchise that's redefined the sub. The food is prepared in front of you, so you can get your perfect sandwich! Order from an extensive menu, with a variety of salads, gourmet fries, and, of course, Philly steaks. Visit them today to see what one of the best American restaurants in Dubai offers.
KFC
KFC needs no introduction. Founded by Colonel Harland Sanders, KFC is the place to go for the crispiest and juiciest chicken. KFC tops them all when it comes to "finger licking good" chicken, thanks to a secret receipt that countless have tried and failed to replicate. Aside from chicken, they have a variety of desserts and side dishes for a great all-around lunch or dinner.
Wendys
Wendys Dubai serves various delectable dishes using only the finest ingredients and is done in a casual setting. With enthusiastic employees and a menu that caters to everyone, they prioritise fresh ingredients and even fresher food. There are plenty of fan favourites here, from their delicious salads to their iconic Angus beef burgers.

Chicken Shack
Chicken Shack takes fusion cuisine to a whole new level! The "MEXIT" (Mexican/Italian) concept combines the best of traditional Italian cuisine with Mexican dishes. Chicken Shack is made for all diners, no matter what your preference. With a motto like "Epitome of Taste and Quality, with Affordable Prices," it's no surprise that Chicken Shack is one of the best fast food restaurants in Dubai.
Noon o Kabab
Noon o Kabab is the best option for a quick casual Persian dining experience. Their dishes are made with high-quality ingredients, ensuring an authentic, flavorful, and appealing dish. It is hardly surprising that Noon o Kabab is highly regarded by both Dubai locals and expats. On top of that, they have an extremely successful catering service and excellent delivery.
Delicious Fast Food Right Next Door
If you're in Dubai and craving fast food, then make sure to check out Ibn Battuta Mall. The best fast food restaurants in Dubai are in this shopping centre! Jollibee's, KFC, Wendy's, Charleys Subs, and more are just right around the corner. Get yourself a delicious burger, sandwich, shawarma, and more on a fun day at Ibn Battuta Mall. You can quickly satisfy your fast food cravings without sacrificing quality!