Tuesday Jan 31 2023
Best American Restaurants in Dubai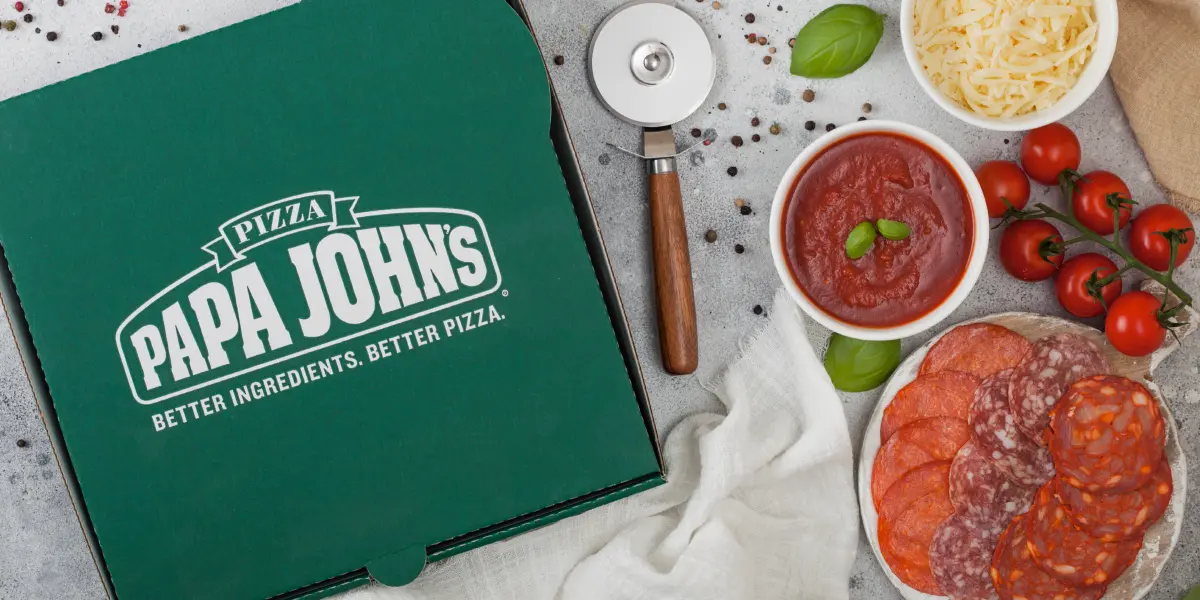 Dubai is known for its stunning skyline and lively nightlife while also boasting a wide array of delicious cuisines from all corners of the world. From traditional Arabic to vibrant Indian flavours, Dubai offers something for everyone's taste buds. If you're searching for great American food, you'll be thrilled to find many options! Whether you're looking for burgers, steaks, or other classic American favourites, you'll find impeccable American restaurants in Dubai. Read on for our recommendations that will keep you full and happy.
T.G.I. Friday's
Get ready for an unparalleled culinary experience at T.G.I Friday's, one of the top American restaurants in Dubai! With its signature dishes and appetisers featuring all your classic favourites like ribs, sandwiches, salads, pasta and seafood, Buffalo wings, burgers, and mozzarella sticks - you will be delighted with every bite! Not only that, but with a warm atmosphere and excellent service to match – T.G.I Friday's is undoubtedly a must-visit spot for anyone looking for delicious American dishes.
Charley's Subs
Say goodbye to the days of bland, unappetising food and say hello to Charley's Grilled Subs Dubai! Since 1986, this iconic American restaurant has been perfecting classic American dishes with a wide selection of salads, gourmet fries, and Philly steaks. Everything is prepared right in front of you according to your exact specifications - visit them today at Ibn Battuta Mall for an unbeatable taste sensation.
Hardee's
Look no further than Hardee's for a classic American restaurant to satisfy your hunger. Its iconic chargrilled burgers, delectable curly fries, and hand-scooped shakes will tantalise your taste buds. Enjoy a fully-loaded menu with fan favourites: salads, sandwiches, and more! So, next time you feel hungry, or craving American flavours, head over to Hardee's, where something delicious is waiting around the corner.
Papa John's Pizza
For some of the best American pizzas in the Emirate, Papa John's is your go-to. After all, with the best ingredients, comes the best pizzas. That's why out of all the American restaurants in Dubai, Papa John's offers incredible pizza made with love, care, and fresh ingredients so that you can expect only the best from this joint. So, what are you waiting for? Grab your friends for a delicious pizza before a night on the town!
Wendy's
Experience tasty, fresh dishes with the quickest service at Wendy's. The dedicated staff and stress-free atmosphere make sure that your visit is enjoyable! The menu caters to a wide range of appetites and budgets, so there's something for everyone. Freshness is the base of Wendy's, so your meal is cooked after you place your order - ensuring the best taste every time! Once you try Wendy's succulent Angus beef burgers - you're know why it's deemed to be one of the best burger restaurants in Dubai.
Tony Roma's
Looking for an underrated yet remarkable dining experience? Tony Roma's is here to wow you. This welcoming restaurant has served delectable steaks and seafood for decades. Its signature dish of Baby Back Ribs drives its continued success as one of the best American restaurants in Dubai! Nowadays, Tony Roma's offers various dishes, from appetisers to desserts, accommodating all palates. Get yourself a great dinner tonight and enjoy the fantastic food at Tony Roma's!
McDonald's
For an unbeatable fast food experience, you can't go wrong with McDonald's at Ibn Battuta Mall! With its world-renowned, iconic Big Mac burger and oh-so-delicious shakes, the American chain has been a leader in the industry for several years. Whether it be breakfast choices, value meals, or Kids' Meals - Mcdonald's offers something to suit everyone. Don't wait any longer - head to McDonald's outlets at either the Persia or Tunisia Court and enjoy some classic goodness today!
KFC
With an iconic recipe unchanged since 1952, KFC is the go-to spot for delectable and juicy chicken. KFC's chicken is uniquely delicious, with a delightful crunch in every bite, thanks to its founder Colonel Sanders. Not only that, but their menu also features a range of desserts and side dishes so you can have an all-around satisfying meal. The next time you're looking for some "finger-licking good" food - run, don't walk, to Kentucky Fried Chicken, one of the best fast food restaurants in Dubai!
Shakey's
A classic spot, Shakey's has provided fun experiences and delicious meals since the 1950s. A renowned pizza chain based in the States, Shakey's was the first franchise pizza chain that has grown to over 500 locations worldwide, including its popular one right here in Dubai. Not only does it serve arguably some of America's best pizzas, but its extensive menu also includes an array of pizza toppings and wonderful sides - ideal for those who seek American-style food served up with good vibes!
American Food in Dubai
The tastes of America are right around every corner in Dubai. If you're craving good American food, head to Ibn Battuta Mall today! With our list of the best American restaurants in Dubai, you can get mouthwatering dishes to satisfy your hunger anytime.
From the classic Wendy's burgers and Tony Roma's steaks to KFC chicken and Shakey's Pizza, you can enjoy all the best American restaurants in one central spot. Whether you're looking for a quick snack or a full meal, there's something to satisfy your appetite at Ibn Battuta Mall!