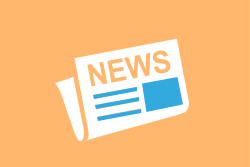 Ibn Battuta Mall visitors double to 313,000 during Eid Al Adha, says Nakheel
Oct 07, 2014
Nakheel's Ibn Battuta Mall welcomed more than 313,000 visitors during the Eid Al Adha long weekend – double the usual footfall at the shopping and entertainment complex, the company announced today.
Visitor figures at Ibn Battuta averaged 78,300 per day during the four day break (Friday-Monday), peaking on Saturday, 4 October when almost 87,000 people came to the mall.
Omar Khoory, Director of Nakheel Retail, said: "Our line-up of unique shows and attractions at Ibn Battuta was clearly a huge draw this weekend, when footfall to the mall doubled. We look forward to participating in future Eid events at Ibn Battuta and at our growing number of new malls under developments across Dubai."
Ibn Battuta's range of attractions over Eid included the Circo Boom circus show, created by Cirque du Soleil veteran Dimitri Bagatirev; musical performances by award-winning Australian troupe the Ten Tenors; a range of roaming entertainment and several children's play areas.
Ibn Battuta Mall, the world's largest themed shopping mall, is designed around the travels of renowned 14th century Arabian explorer, Ibn Battuta. It has 270 shops, 50 restaurants and a 21-screen cinema spread over six individually-designed zones reflecting the most influential places that Ibn Battuta visited: China, India, Persia, Egypt, Tunisia and Andalusia.
Nakheel is currently expanding Ibn Battuta – adding 150 shops to the existing complex – as part of its retail growth strategy. The developer is also extending Dragon Mart Mall, and building new malls at Palm Jumeirah, Deira Islands and Jumeirah Village.